Analytics are available for the Spekit Web App. You must have Account Admin, Team Admin, or Expert-level access to the analytics tab on the Web App.
Overview of the Analytics Tab

Click Analytics at the top of the Spekit Web App.
You will see the following navigation items on the left sidebar:
By User

Activation

Spek Views

Searches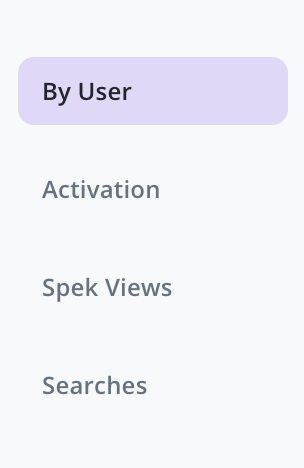 By User
You can view which Knowledge Checks a specific user has been assigned, and download a CSV of the data. From this dashboard, you will be able to see the Knowledge Checks
Name

Completion Status

Score

Publish Date

Completion Date
If you click on a Knowledge Check, you will be able to see a breakdown of the Knowledge Check's questions.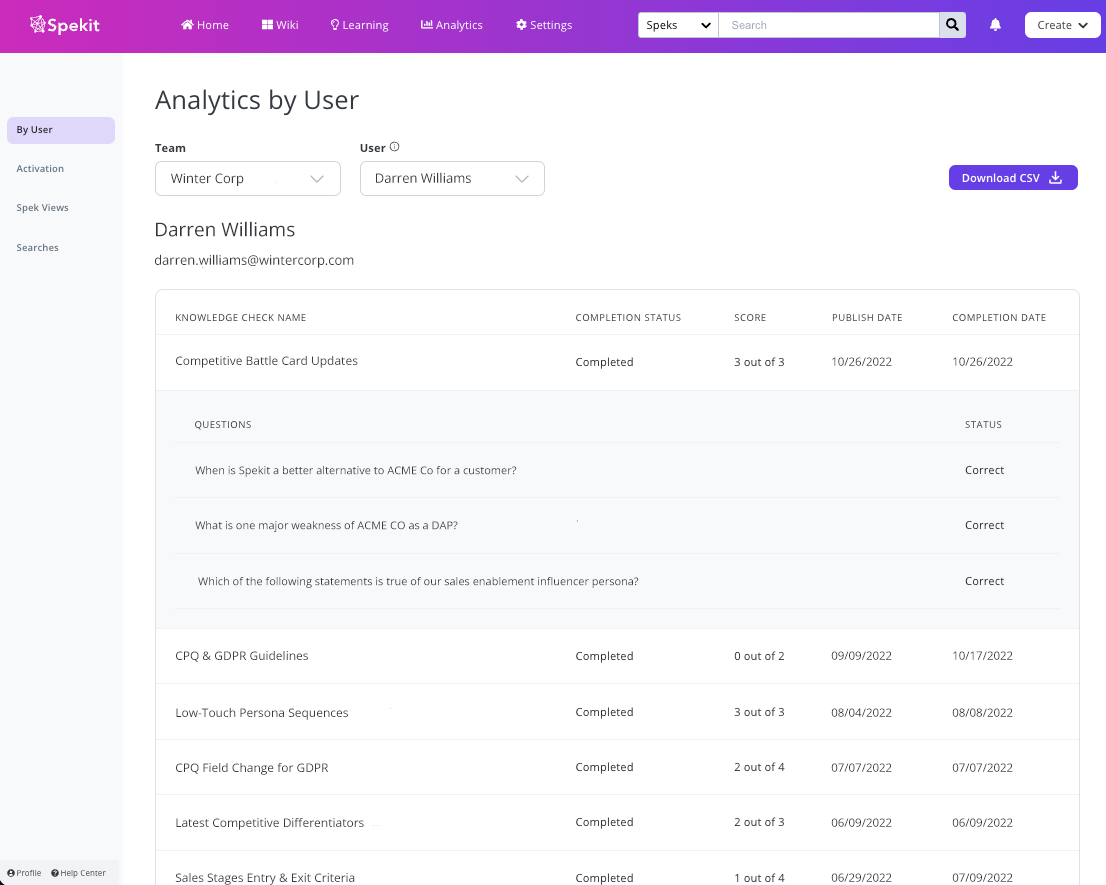 Activation
You will be able to view which users haven't logged in or downloaded the Extension. You will be able to search by User Role, Date Range, and Team.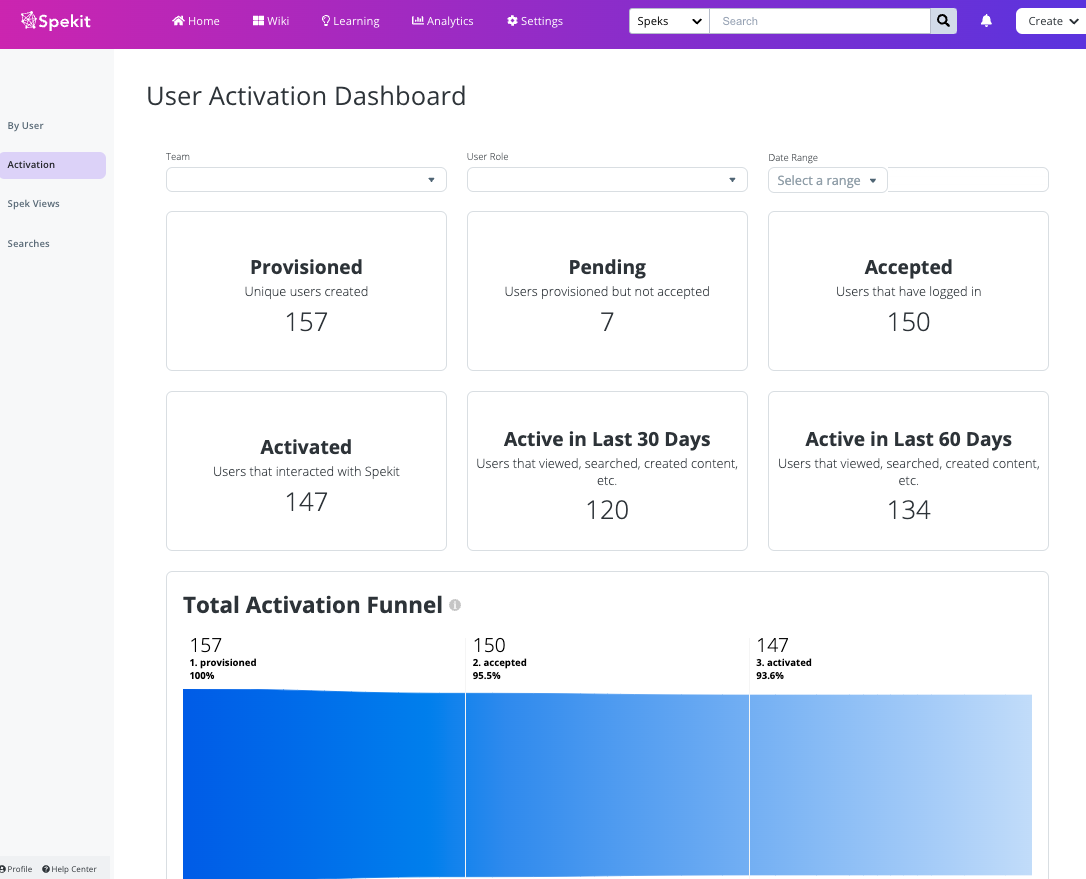 Spek Views
You can see what Speks are popular for specific user roles and by date range. This helps identify what information the team finds most valuable, what content may need to be updated, and what users are most engaged.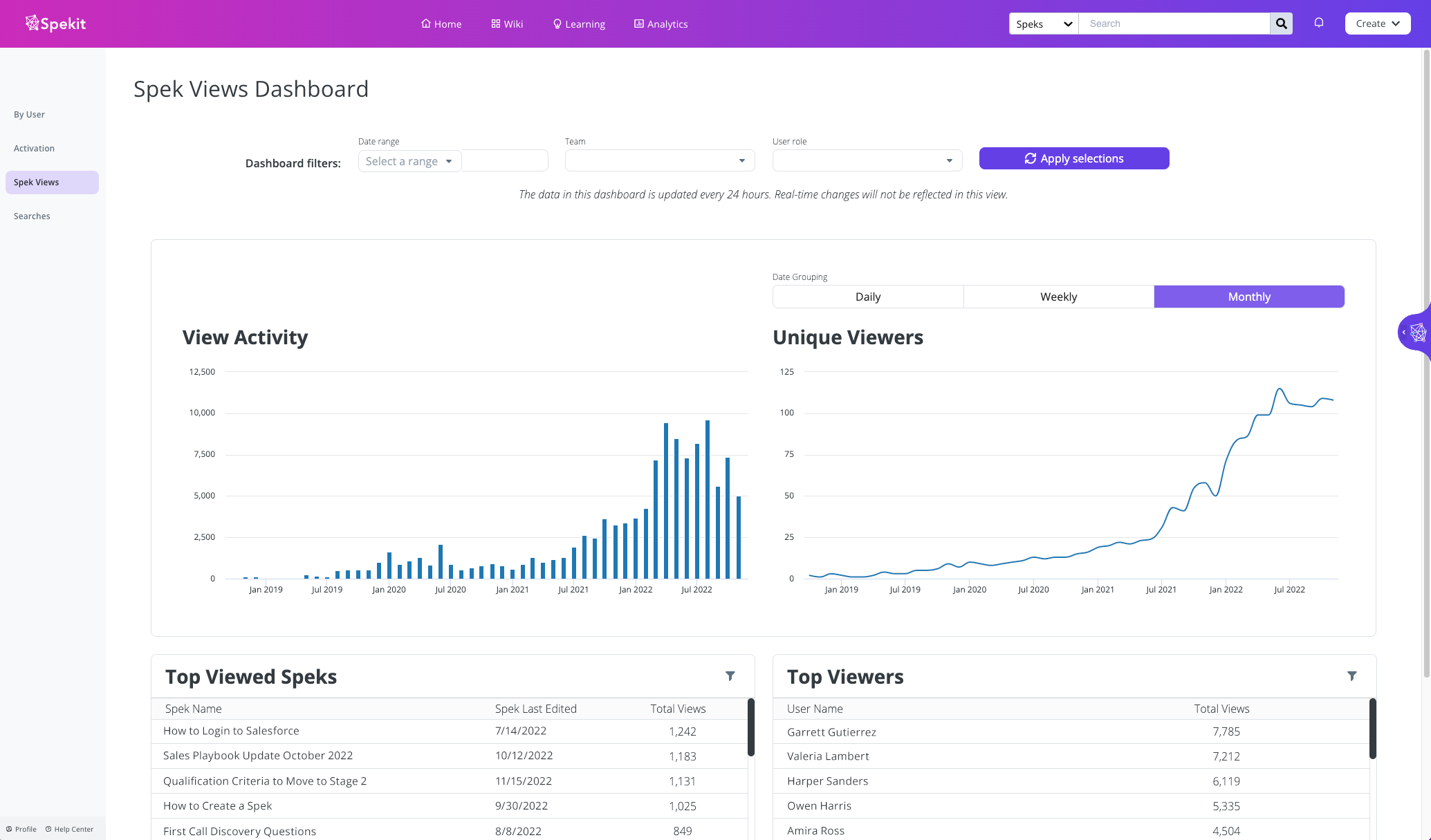 Searches
You can connect the gap between what content is being searched, what content is available, and which users are completing the most searches.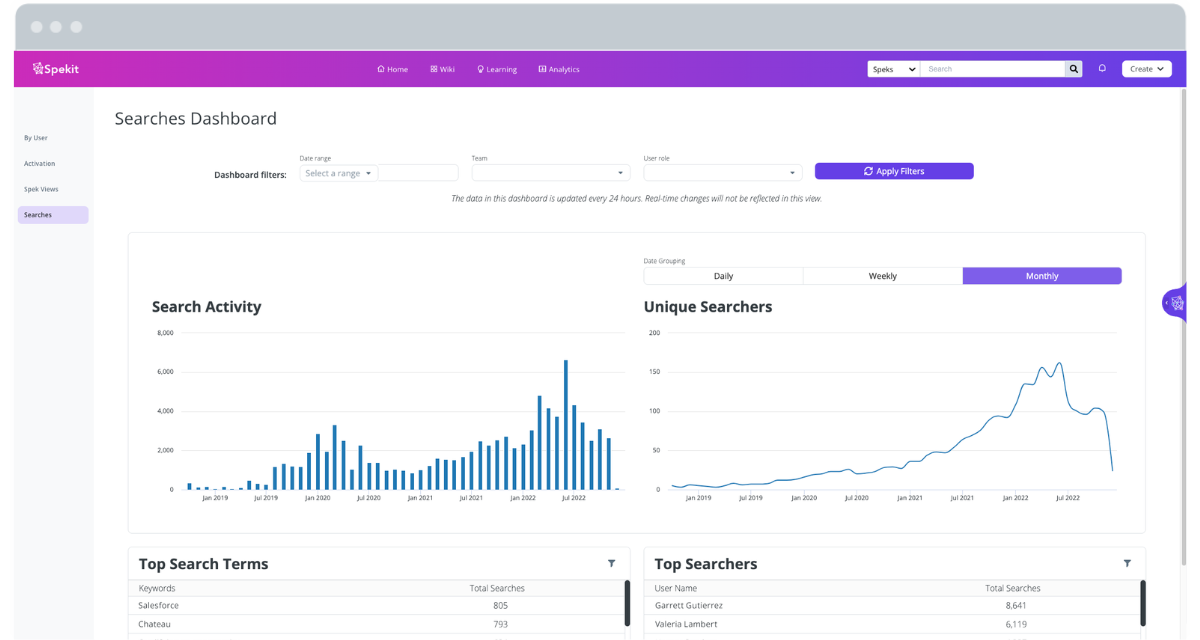 Related Articles: