What is the Spekit Chrome Extension?
The Chrome Extension is the application that allows all Spekit Users to interact with Spekit in web-based tools. This includes seeing embedded Speks on a page, searching for Speks, or participating in Knowledge Checks.
How does a user download the Extension?
The extension can also be enabled on all Chromium platforms (Ex. Microsoft Edge).
1.) Login to the Spekit Web App.
2.) Go to the Spekit Chrome Extension on the Chrome Web Store.
3.) Click Add Extension. The web browser window will refresh as the extension is added and authenticates your account.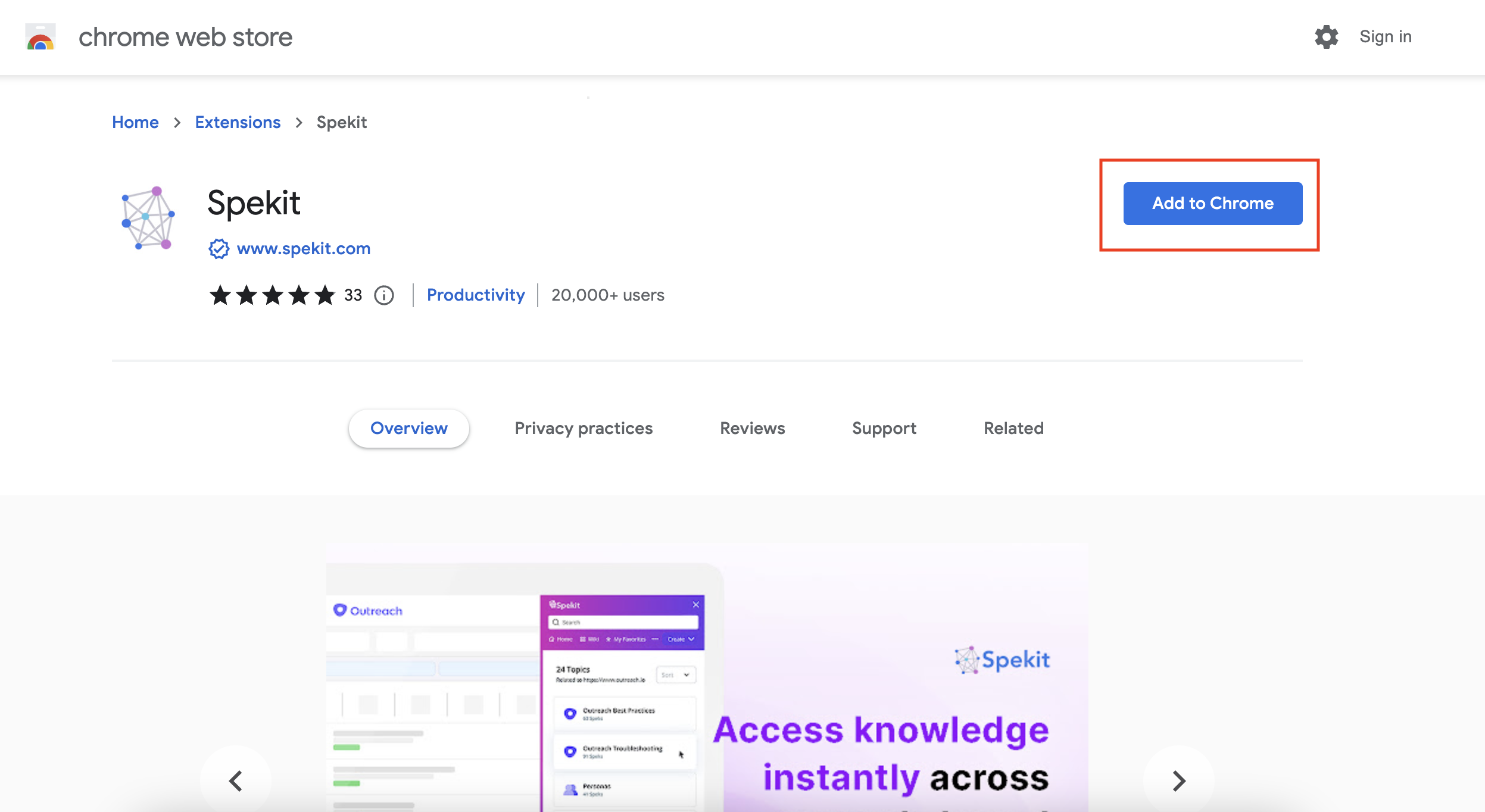 4.) The extension will appear expanded on the web browser window.
5.) At the top of the web browser to the right of the URL, click the puzzle piece.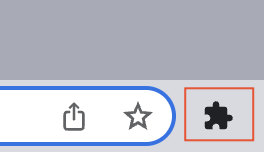 6.) Click the pin icon next to Spekit. This will allow the spekit icon to be easily accessible.
Note: If you are unable to see the purple tab, the web browser may need to be refreshed or the Extension will need to be enabled for that site.
Note: The extension may not appear on every site. Here are instructions on how to enable the Extension on specific Web Apps.
What can Viewers do with the Extension?
Once the Extension is installed and enabled on Web Applications, Viewers will be able to:
View Embedded Speks on a Page.

Use the Search feature to locate Speks.

See Topics based on Web Application.

View published Spotlights.

Received Notifications about new or updated Speks.

Complete Knowledge Checks.

Provide feedback with emojis or ask a question of an Expert.
What can Account Admins, Team Admins, and Experts do with the Extension?
Account Admins, Team Admins, and Experts have the same abilities as Viewers in addition to creating content including Speks, Spotlights, Topics, Knowledge Checks, and Flows, directly from the Extension.
See Help Articles on
How can I create knowledge from any workflow?
A Spek is a bite-sized piece of custom knowledge. It can be used by your Team to document any process, step-by-step walkthrough, or term in your company for easy access. Speks can be used to embed "help" icons on a page or to document a "how-to" process.
Using the Spekit Chrome Extension, you can create knowledge from any application without leaving your workflow. You can do this from any other application in your tech stack. Follow the below process to see how to create documentation on the go.
Related Article: