Do you still have questions about Spekit? We are here to help!
In this section, we will answer these questions:
---
Can I create Learning Sequences for my users to go through during onboarding?
You can easily create learning sequences in Spekit for your user to go through during onboarding or as refresher training. You can do this by grouping your content using Topics in Spekit.
💡 Pro Tip: Number the Speks in that sequence, for example, 01..., 02..., 03..., 04..., and so on, to show the Speks in a particular order.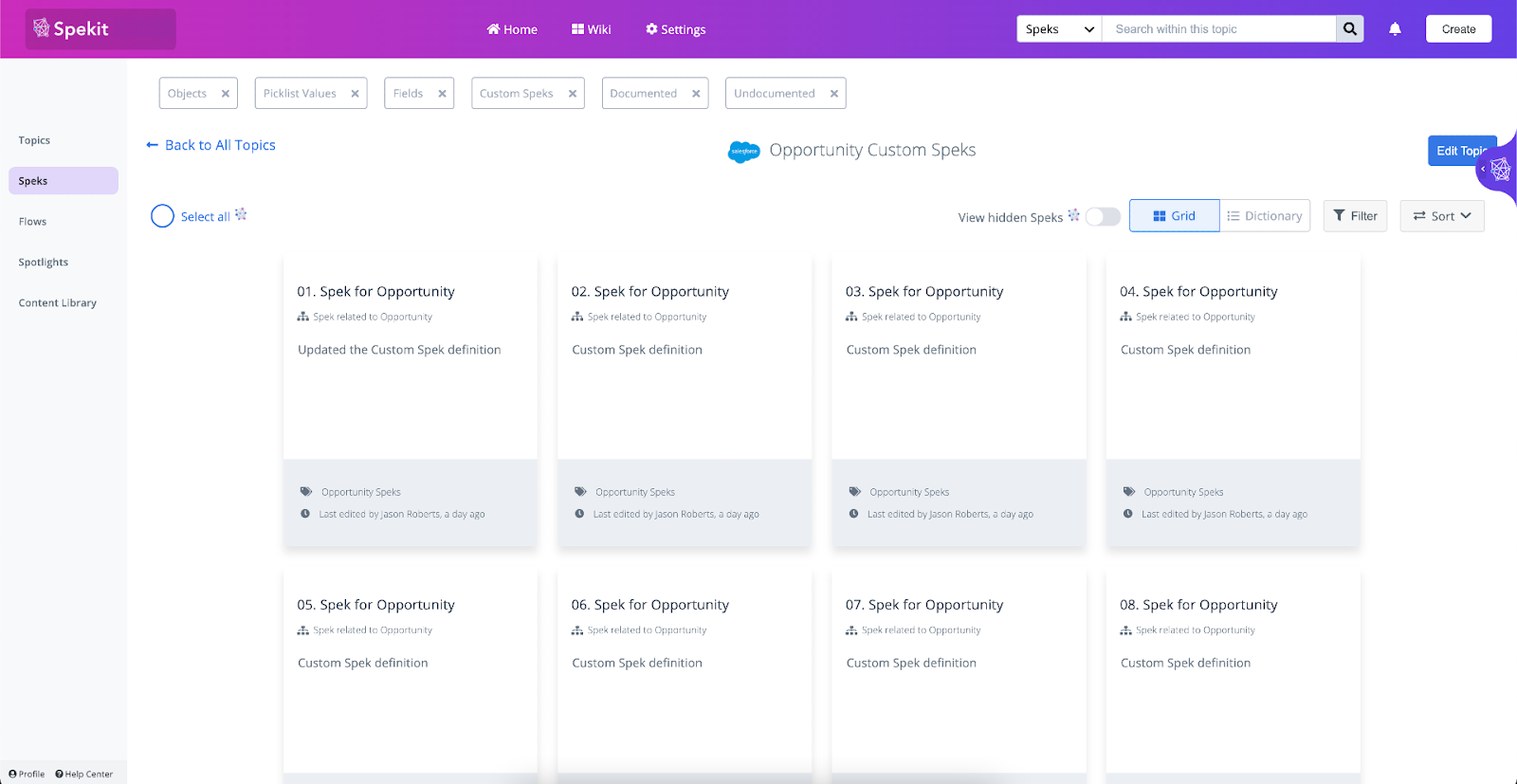 Does Spekit require a Salesforce integration?
No. You do not need to integrate with Salesforce to use Spekit.
You can use Spekit as an internal or external knowledge base and an onboarding tool. You can also use Spekit as a central library and a single source of truth for all your documentation, with access to it in multiple applications.
I was invited to Spekit by the Account Admin, but I can't log in.
Please contact your internal Spekit administrator to assist you.
Here are the sections on
Can I connect to Spekit if my primary language is not English?
Yes, you can connect with a System Administrator profile user with a non-English language setting. However, please note that standard field labels will be imported in English, and custom objects will be in your language.
---
Can't find the information you're looking for? Check out these topics: