What is a Spek?
A Spek is a bite-sized piece of custom knowledge. It can be used by your team to document any process, step-by-step walkthrough, or term in your company for easy access.
Different Types of Speks
A "Spek" can come in 3 different formats at Spekit:
A Spek that you can view from the Web App or Side Bar.

An embedded Spek on Salesforce.
A text match Spek on any other application.
Each different variation of Speks has slightly different creation processes. However, all formatting and style best practices are the same.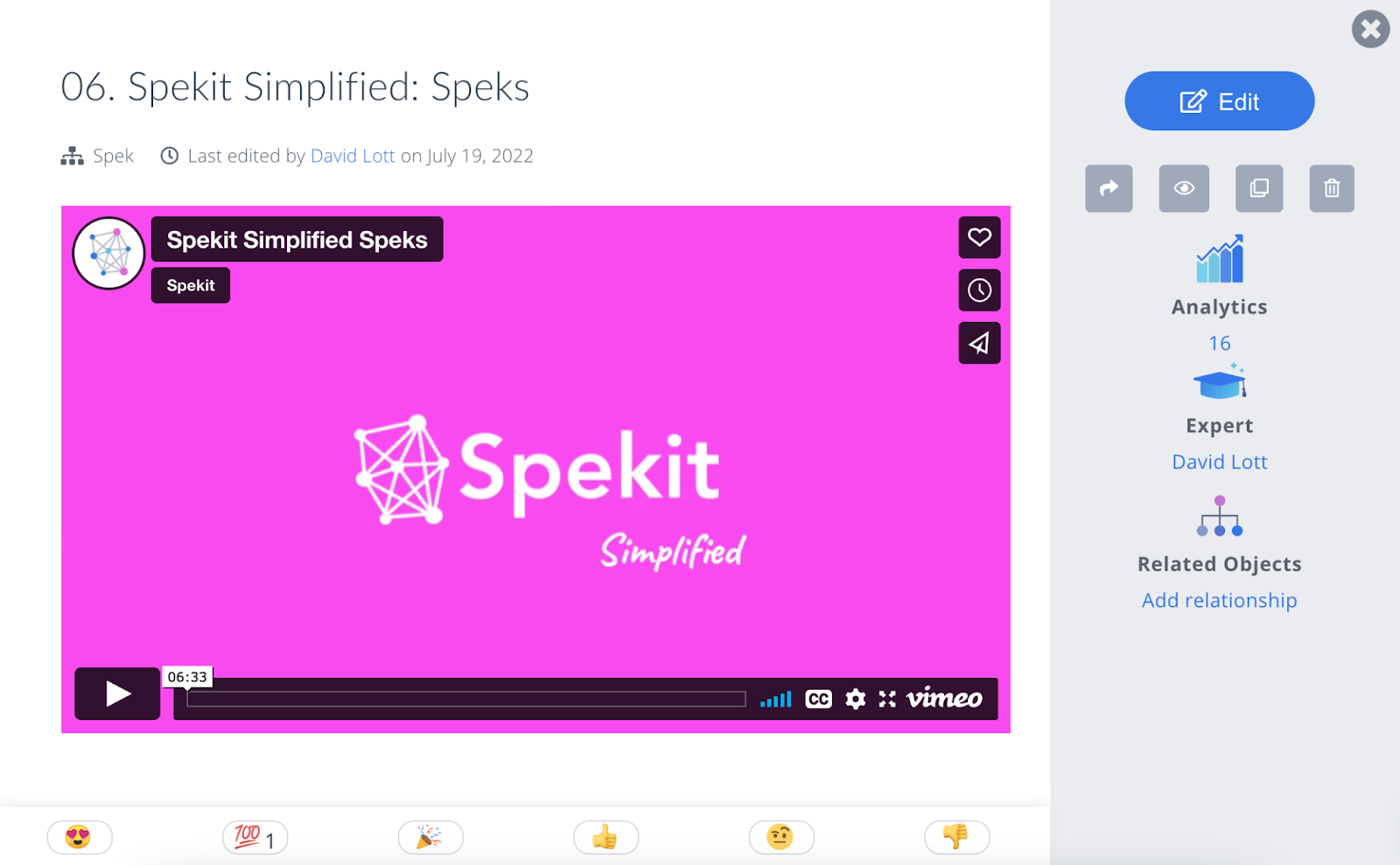 Spek Format and Style Guide
Label: This is the title of your Spek. We recommend updating the label to match what you expect your team to search for. You can also use the label as an exact text match to have a Spek embedded next to a field or string of text. Learn about embedding Speks HERE.
Definition: This is where the main content of a Spek is entered. It should be concise, bite-sized information for someone to easily access and understand.
💡 Pro Tip: Include links to other relevant Speks at the beginning, and use the Speki icon 🐙 to visually represent related Speks.
Heading: Use to divide or separate key sections in a Spek. You can also use it when structuring a Spek to show how to do a task in two different ways.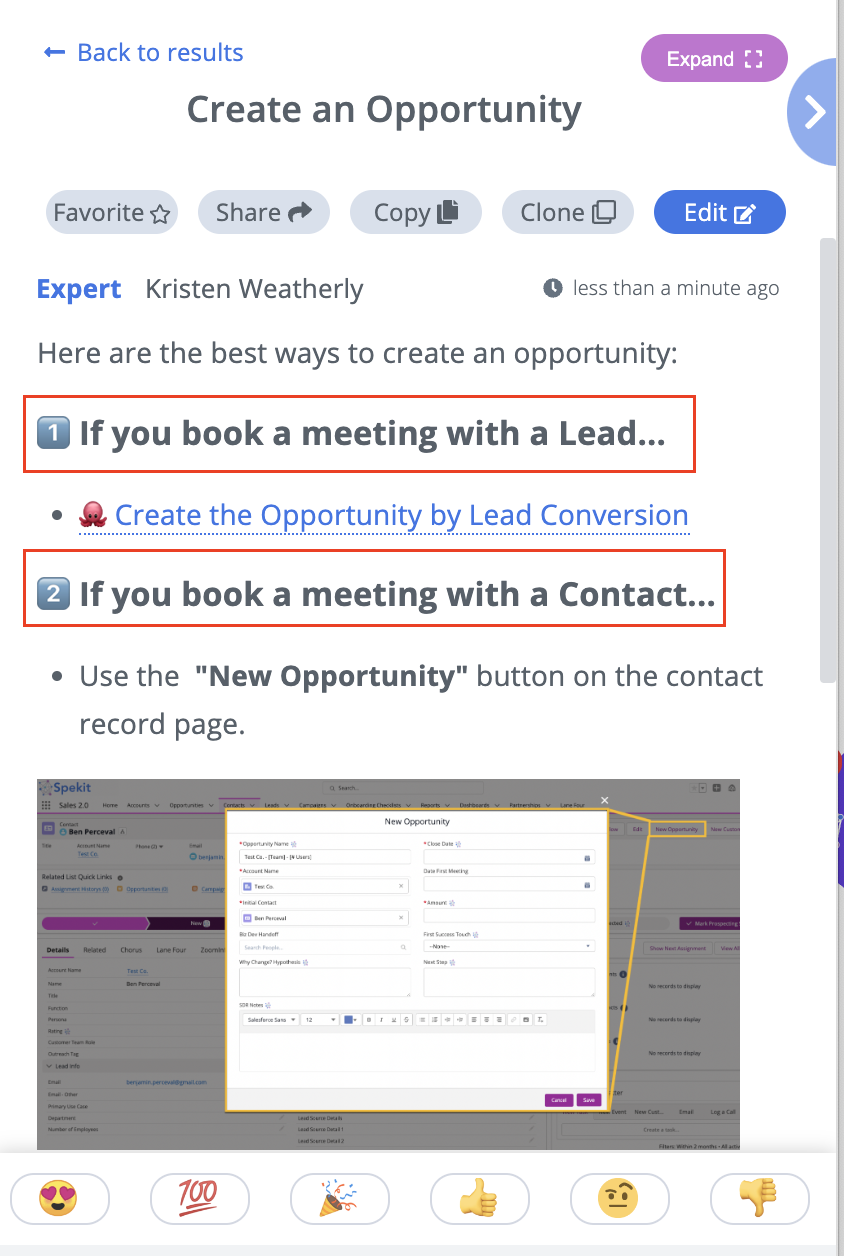 Media: Insert Images, GIFs, and Videos before the textual steps. An image says a thousand words because showing someone is easier than telling them.
Rich Text: Use tools such as bold for key object names, buttons, or picklist values.
Italics or underlining are typically used to show emphasis and allow certain titles, names or phrases to stand out from the surrounding text.
Numbering and Bullets: Text within numbered steps or lists (1, 2, 3) and text following bullet points should not have a period at the end, as they are oftentimes not full sentences.
Use numbers for steps.

If images are used in between numbered steps, you will have to manually number and indent the next step number.
Use Bullets for list items.
Capitalization: Capitalize proper nouns such as Salesforce field names or product and feature names; type common nouns in lowercase.
Resources: Include files to job aids, links to other resource documents or web pages, etc.
Example Spek:
Spek 2: Same process, but the WRONG WAY
Related Articles