What is a Knowledge Check?
Knowledge Checks are simple assessments to track your team's progress and improve retention. Send your team a Knowledge Check in minutes to measure comprehension and training effectiveness. Get immediate feedback and actionable data to know where to take your next training session.
For content creators, when you log into your Spekit Web App, a new item will be added to the primary navigation, Learning. The Learning tab will bring you to the Knowledge Checks page, where you can view all the Knowledge Checks that have been created.
Viewers will find Knowledge Checks that they have been assigned in the new Knowledge Check module at the top of the home page in the Extension and the Web App.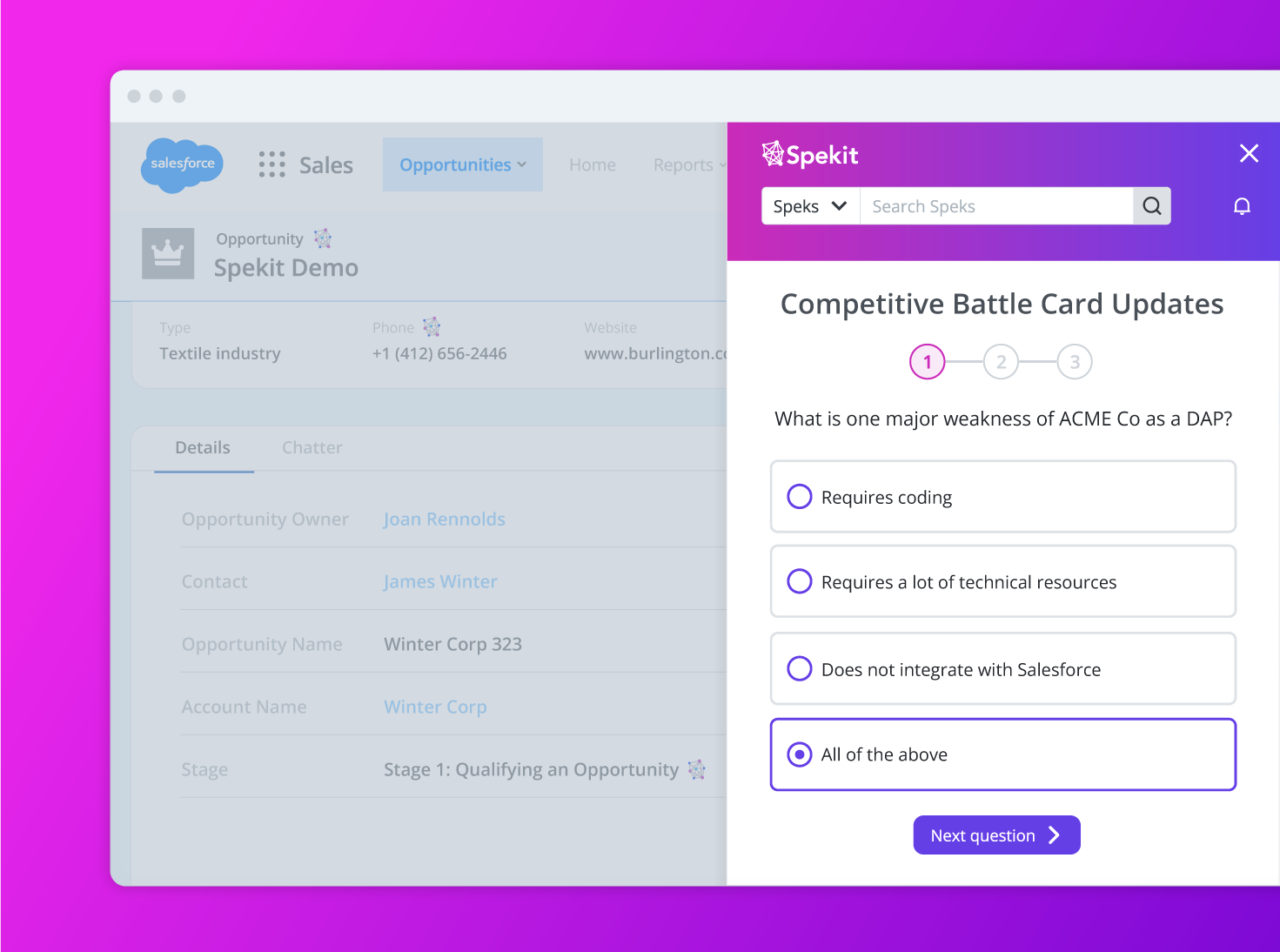 Why should you use Knowledge Checks?
Unlike the more traditional, compliance-oriented LMS training and assessments, customers can use Spekit Knowledge Checks to evaluate understanding in essential areas.
These small assessments are a great way to check in on your team and get the valuable retention insights you need without building extensive learning paths or creating formal assessments or certifications.
How do I enable Knowledge Checks for my company?
Please contact your Account Manager, Customer Success Architect, Customer Success Manager, or support@spekit.co for our team to enable this feature.
Related Articles