Okta In A Nutshell
Okta is basically an identity management service (IDaaS) that allows us to access any employer to any application on any device. It logs the user in all applications via a Single sign-on (SSO) 50% faster. It uses cloud technologies to help businesses secure user authentication into applications. This reduces login-related queries, saves time, and increases efficiency.
SSO/SCIM terminology
Before connecting your Spekit account with SSO, here are some core terminologies to get familiar with:
IDP:

Identity Service Provide - is a service that stores and verifies digital user identities. Some popular examples are OKTA, Ping Identity, Pingfederate, OneLogin, Azure, etc.

SSO:

Single sign-on - is a session and user authentication service that permits a user to use one set of login credentials; for example, a name and password to access multiple applications.

SCIM:

System for Cross-domain Identity Management - is an open standard that allows for the automation of user provisioning.
Initial Spekit SSO/SCIM configuration
From Spekit Web App > Settings > Connect
1.) Click the blue button for Connect with SSO/SCIM.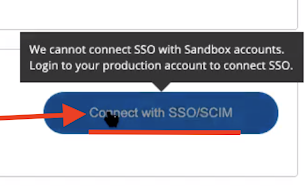 2.) You will be presented with Connect's existing user data.
Note:
Do not edit the first two columns in the sheet.

Do not remove rows from the sheet.

Users should not be added/removed from Spekit when the sheet is downloaded and uploaded.
This step aims to map existing Spekit users and IDP users. This step will ensure duplicate users are not created and user analytics are retained for existing users.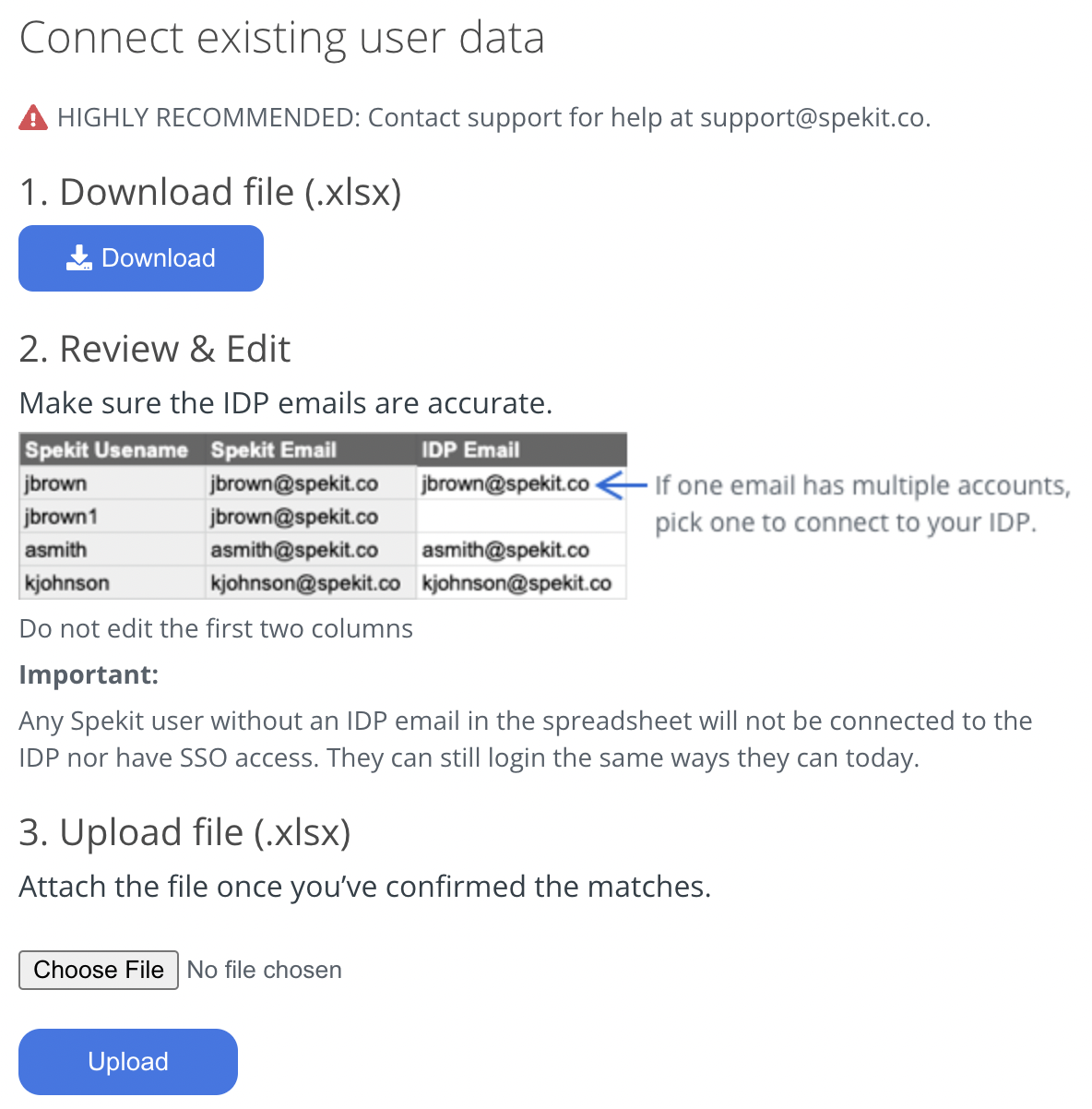 Click the

Download

button.

View the downloaded Excel sheet.

Look for users with duplicate email addresses and have a blank "IDP Email."

In the IDP Email address column, enter the exact email address in your IDP.

Save the Excel file.

Click

Choose File

, and select the Excel file.

Click

Upload

.
You will be presented with the Workspace Setup.
3.) Enter the name you want your unique company workspace related to Spekit to be.
Please remember that this Workspace name will need to be saved and remembered.

If a user does not see the tile in their Okta or no shortcut in their SSO, the user can use this Workspace name to log in from here

https://app.spekit.co/sso_login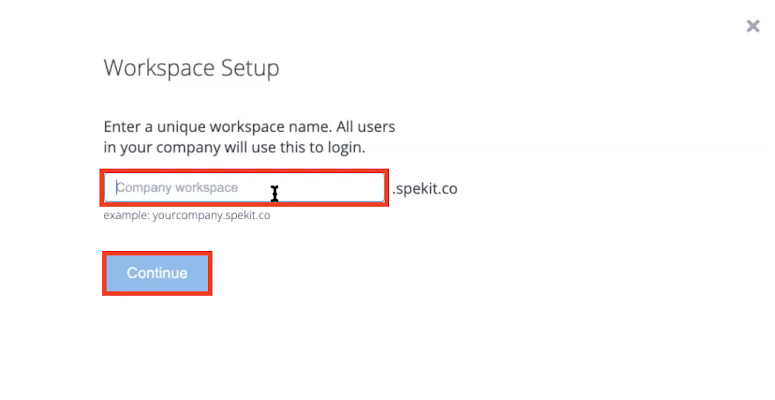 Related Articles: