What is Spekit?
Spekit is your just-in-time learning platform that enables your team to find the information they need in their flow of work. Spekit can be utilized across any web-based application by anyone who has been invited to your Spekit organization and installed the Chrome Extension.
Spekit Terminology
Wiki:

web application where users, content, & analytics are managed.

Roles:

an assignment determining the actions a user can take in Spekit.

Teams

: an assignment determining the content a user can access in Spekit.

Team Spaces

: a central view by a team of all content available to them.

Topic

: a folder of relevant Speks.

Speks:

a bite-sized piece of knowledge.

Extensions:

the Spekit Chrome extension is available for Chrome and Edge (Chromium).

Sidebar Dock:

a way to surface the complete Spekit library both contextually and searchable in any location in your browser.

Spotlights:

an in-app alert or pop-up notification.

Knowledge Checks:

simple assessments to track your team's progress and improve retention

Flows

: a step-by-step walkthrough of a process.

Content Templates: prebuilt training broken up into easy and digestible Topics and Speks on key tools and processes.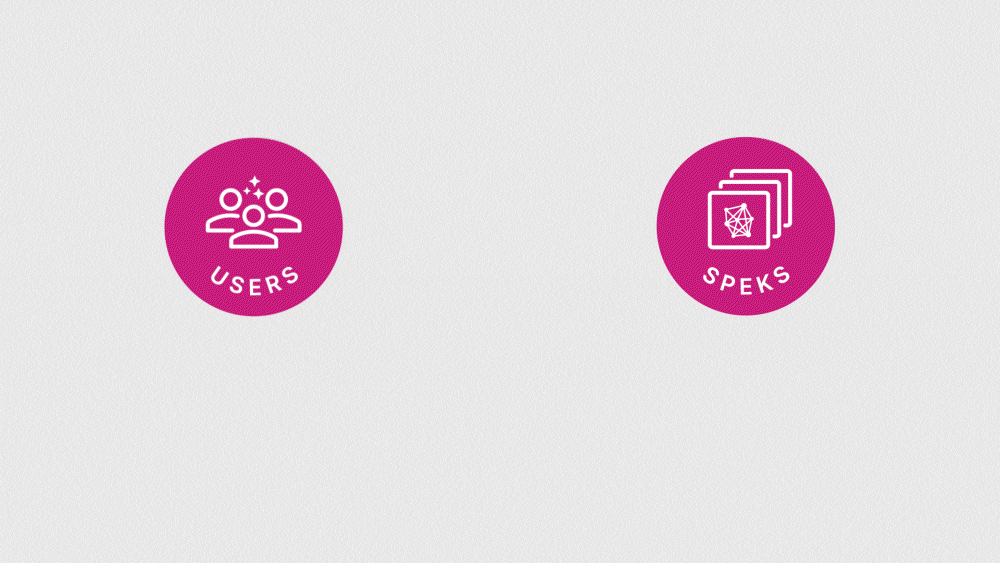 Spekit User Roles
There are four different roles in Spekit that can be assigned to users:
Viewer:

Designed for end-users who want to benefit from the knowledge documented in Spekit.
Read-only access

.

Can interact with Speks by leaving emojis and email feedback.
Expert:

Used to assign subject matter experts to manage and maintain content in Spekit for their team. Permissions include:
Viewer permissions

Content creation and edit options for the team(s) they are assigned

Example:

A BDR team lead may have Expert access to the BDR Onboarding Topic
Team Admin

: Has full edit access to the team(s) they have been assigned to.
Expert permissions

User management and invites for users in their teams
Account Admin

: H

ave access to all content in addition to all administrative privileges.

Permissions include:
Application integrations (i.e. Salesforce, Slack, Seismic, etc.)

Adding, reinviting, and removing user's accounts

Creation of Teams

Analytics and Reports

License Information
Spekit Role Matrix
Spekit roles: Account Admin, Team Admin, Expert, and Viewer.
Please see the matrix below for the breakdown of what each role can do in Spekit:

Related Articles: