What is Seismic Connect?
With Seismic and Spekit, you can optimize your sales team's performance and keep their deals moving forward.
Embed reinforcement of your sales process and playbooks in your CRM by embedding Speks where they're more relevant and linking to the content in Seismic that they need every step.
How to request the Seismic integration for your organization
To request the Seismic integration for an organization, a Spekit Account Admin should complete the following steps.
1.) Navigate to the Connect page.
2.) Click the Request this​​ for Seismic.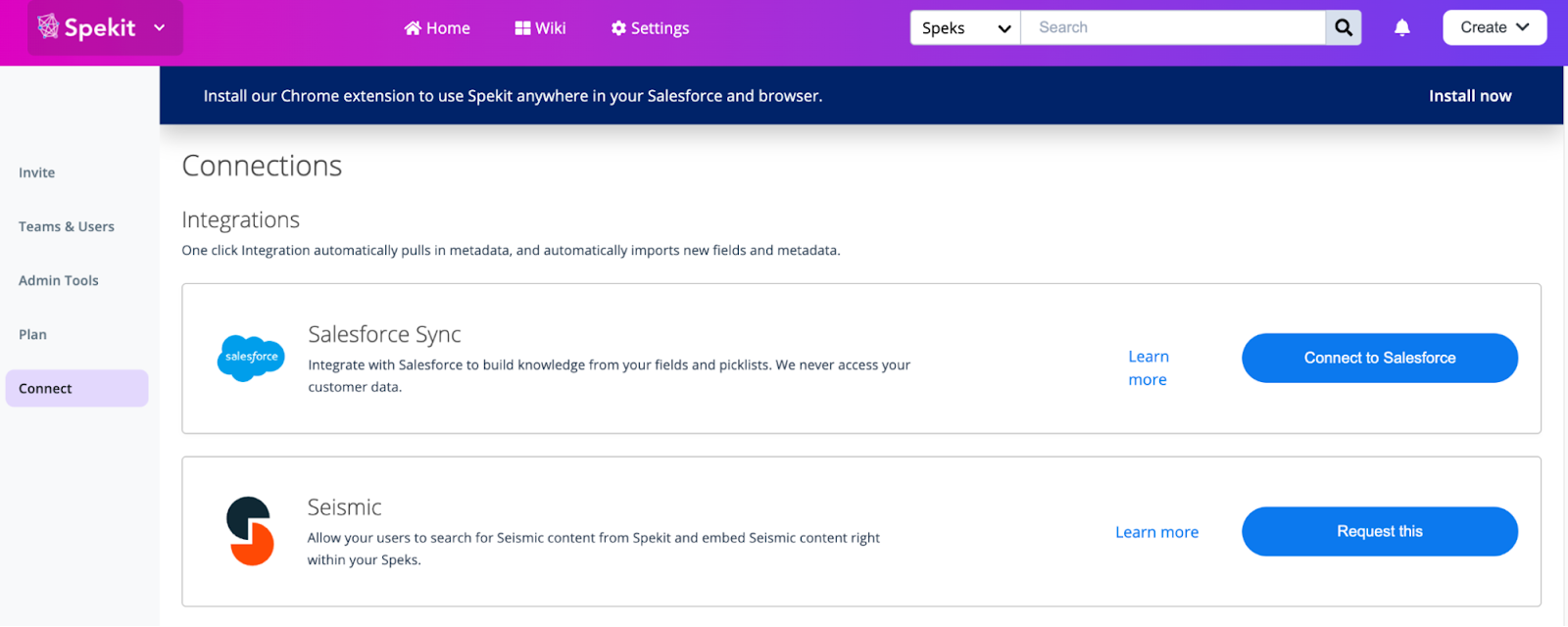 3.) Click the Submit button in the modal window.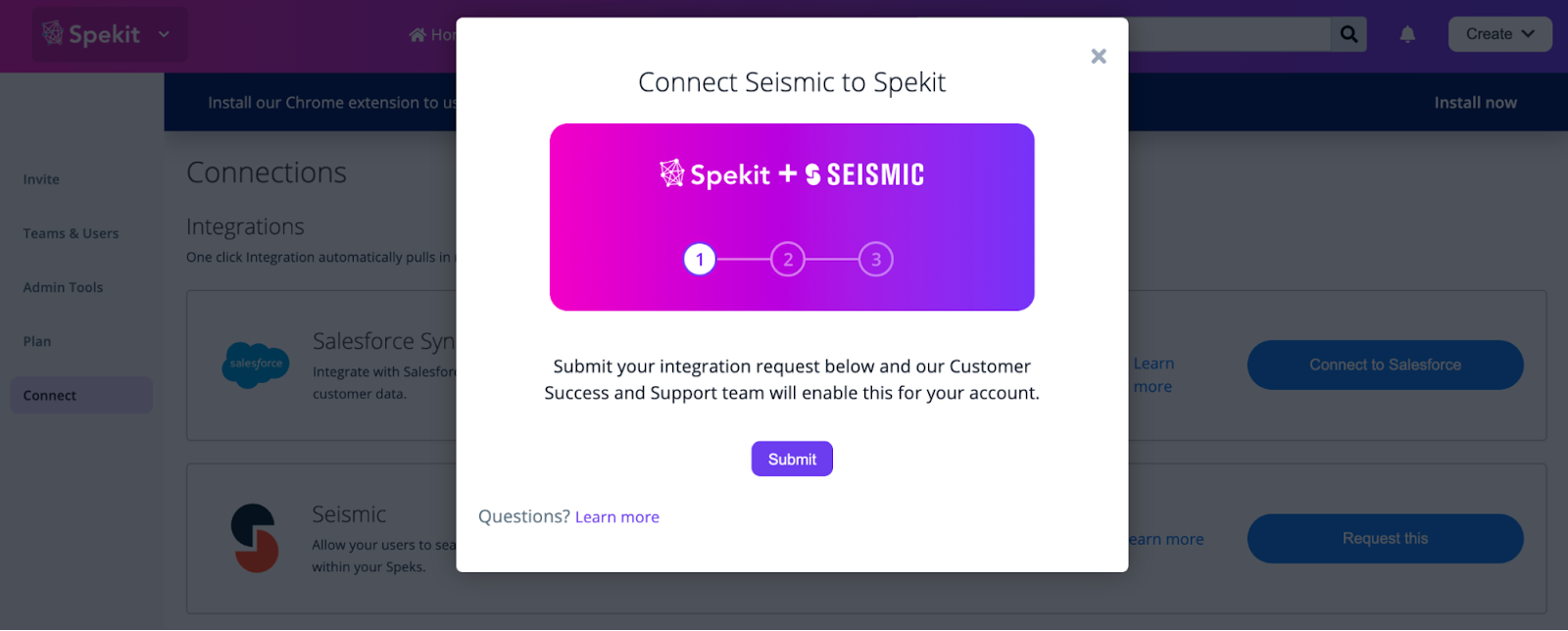 4.) Click the OK button.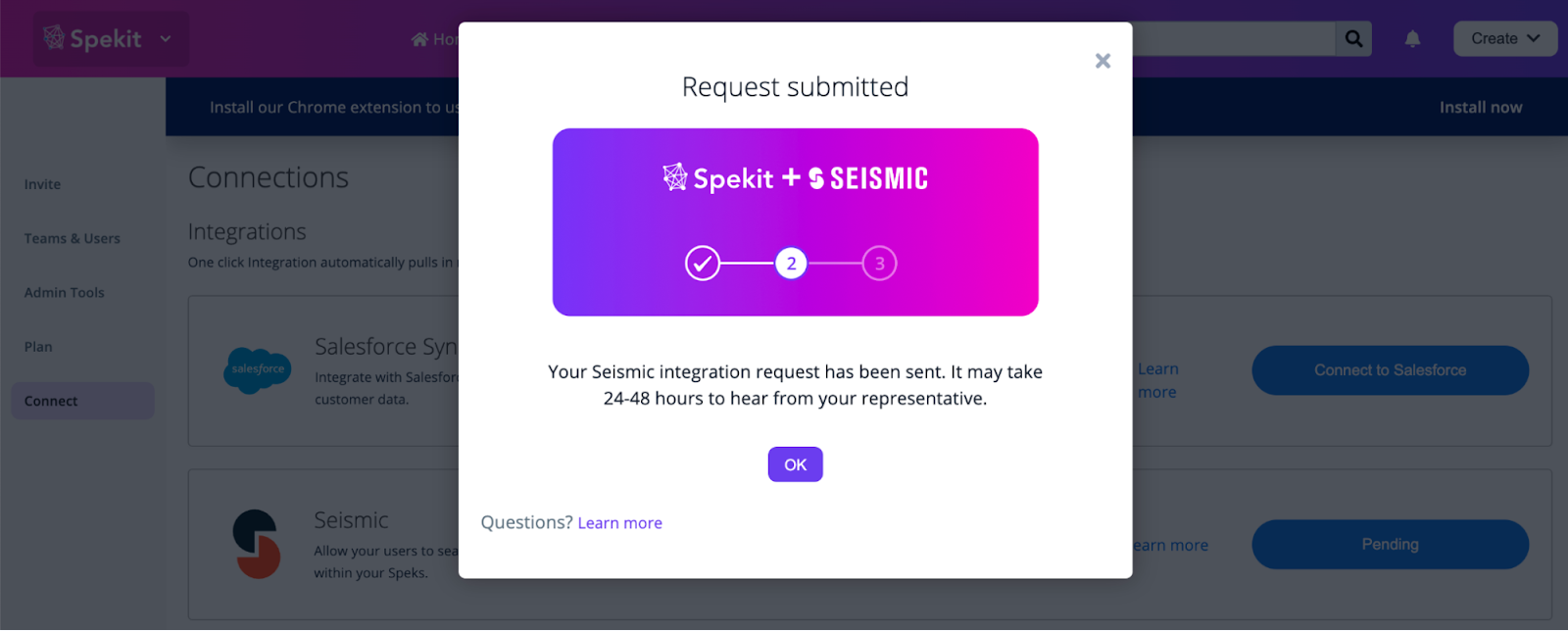 5.) Your CSM will reach out to you about the following steps to enable Seismic integration.
Related Articles