Learn how to set up the Spekit Outlook Add-In. Make sure you have the Chrome Extension installed and are logging in to Spekit to begin.
How do I install the Spekit Outlook Add-In?
1.) Log in to Microsoft AppSource with your Microsoft account.
2.) Click here for the Spekit Outlook Add-In.
3.) Click the blue GET IT NOW button.
4.) Click Continue when prompted.
5.) Open your Outlook email inbox in a new tab. You will see Spekit Outlook Add-In shows Added.
6.) Click the X to close out this prompt. The image is from your Outlook email inbox.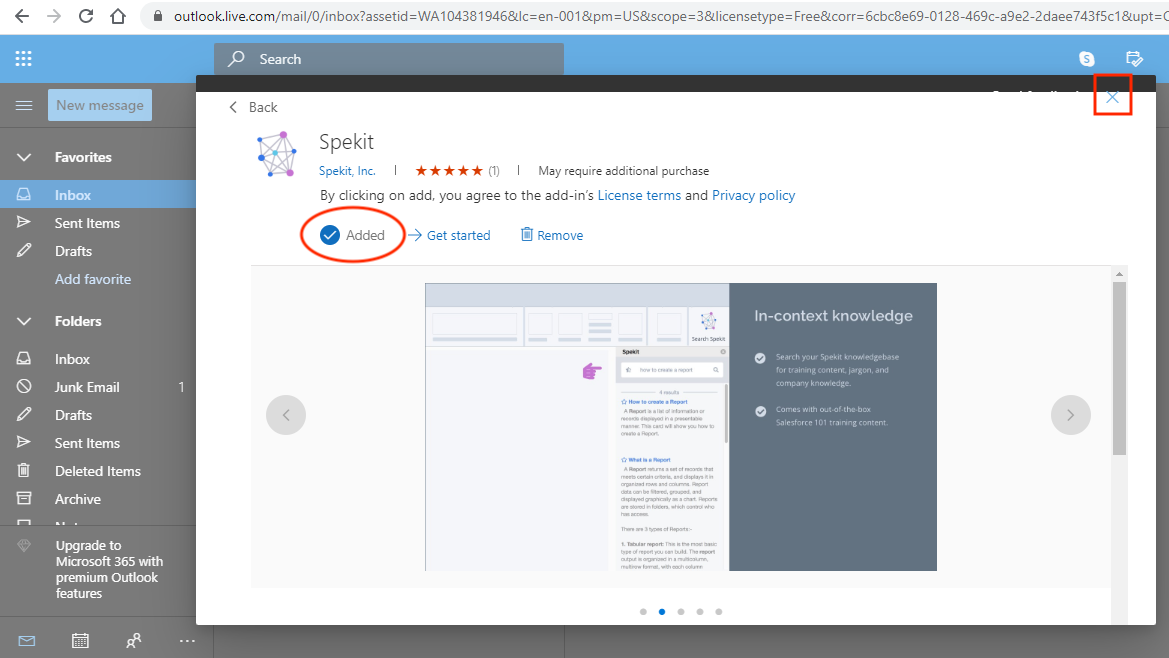 7.) Click New message.
8.) Click the three horizontal dots to the right of the smiley face.
9.) Click Spekit - Search Spekit.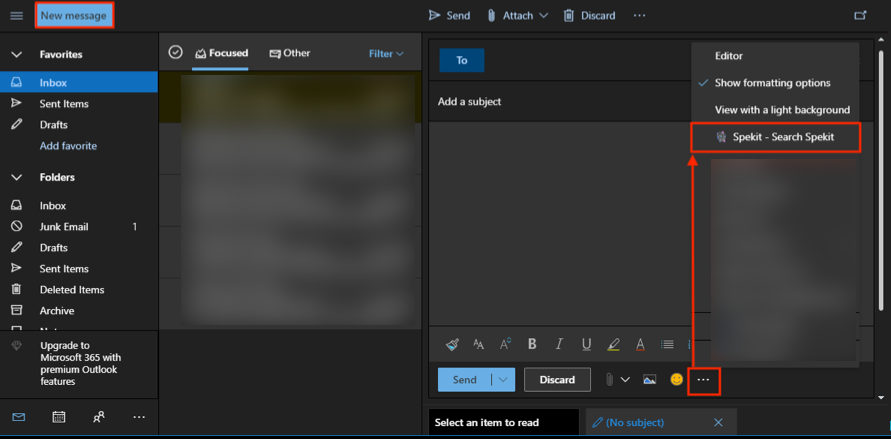 10.) Click the blue Login to Spekit button.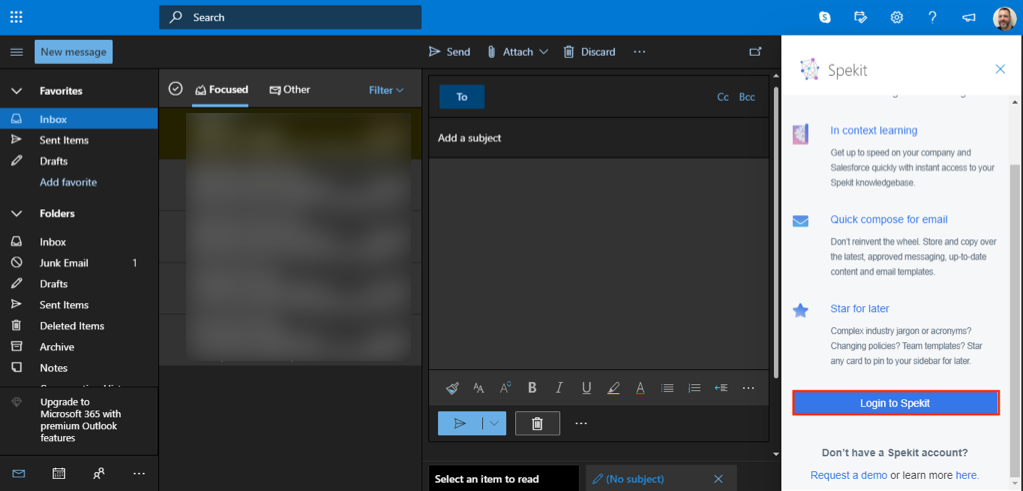 11.) Login:
Log in with your Salesforce credentials for production or sandbox, if applicable.

Alternatively, log in with the autogenerated Spekit username sent in the Welcome to Spekit! email
What Outlook products are supported?
Products supported
Outlook 2016, or later on Mac

Outlook on Mac (Microsoft 365)

Outlook on Windows (Microsoft 365)

Outlook on the web
Source:https://appsource.microsoft.com/en-us/product/office/WA104381946?src=office&tab=DetailsAndSupport
What are some tips for the Spekit Outlook Add-In?
TIP 1: To search Spekit, search for the word Lightning.
Results are returned.

If you want to share the Spek via email, click the blue 'Copy to email' button.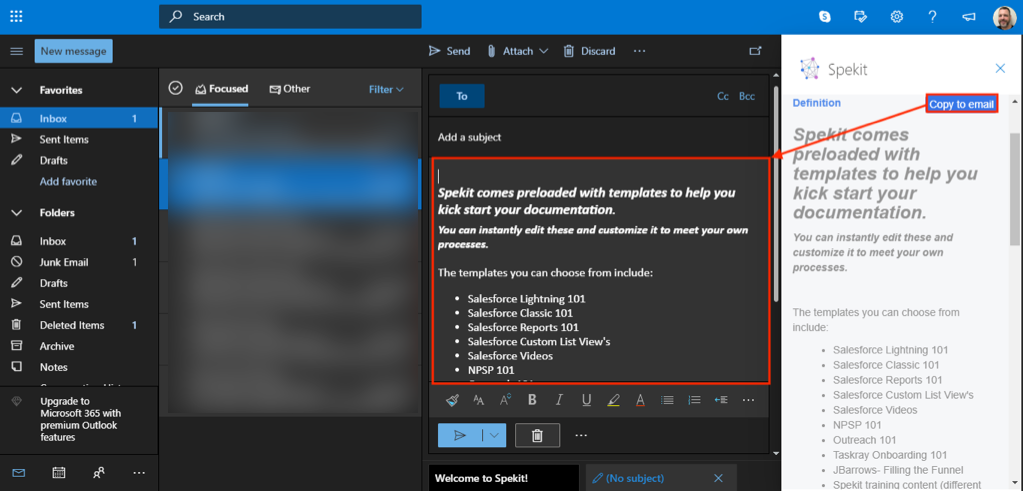 TIP 2: You can also view the Spek in the Web App.
Click the white

See More

button on the Spek if you would like a larger view.
What to do if links in Outlook are not opening in Google Chrome?
Please take a look at this thread from the Google Chrome Help Community.
Links in Outlook not opening in Chrome:
https://support.google.com/chrome/thread/16859237?hl=en
This is a known issue, and Google has yet to comment on how to resolve it
One workaround I saw in the comments was to set Outlook to open links in the Microsoft Edge (Chromium) web browser, which is their replacement for Internet Explorer.
https://support.microsoft.com/en-us/microsoft-edge/download-the-new-microsoft-edge-based-on-chromium-0f4a3dd7-55df-60f5-739f-00010dba52cf