Learn about Spekit Notifications. Ensure you are logging in before continuing. Some information may require Account Admin, Team Admin, or Expert-level access. To learn more about Speks, click here.
What are Notifications?
Account Admin, Team Admin, or Expert can instantly notify and communicate any changes and updates to users about a Spek. The notifications can be sent by email and/or Chrome Extension. Notifications can be sent to all users who can access the Spek or a specific Team.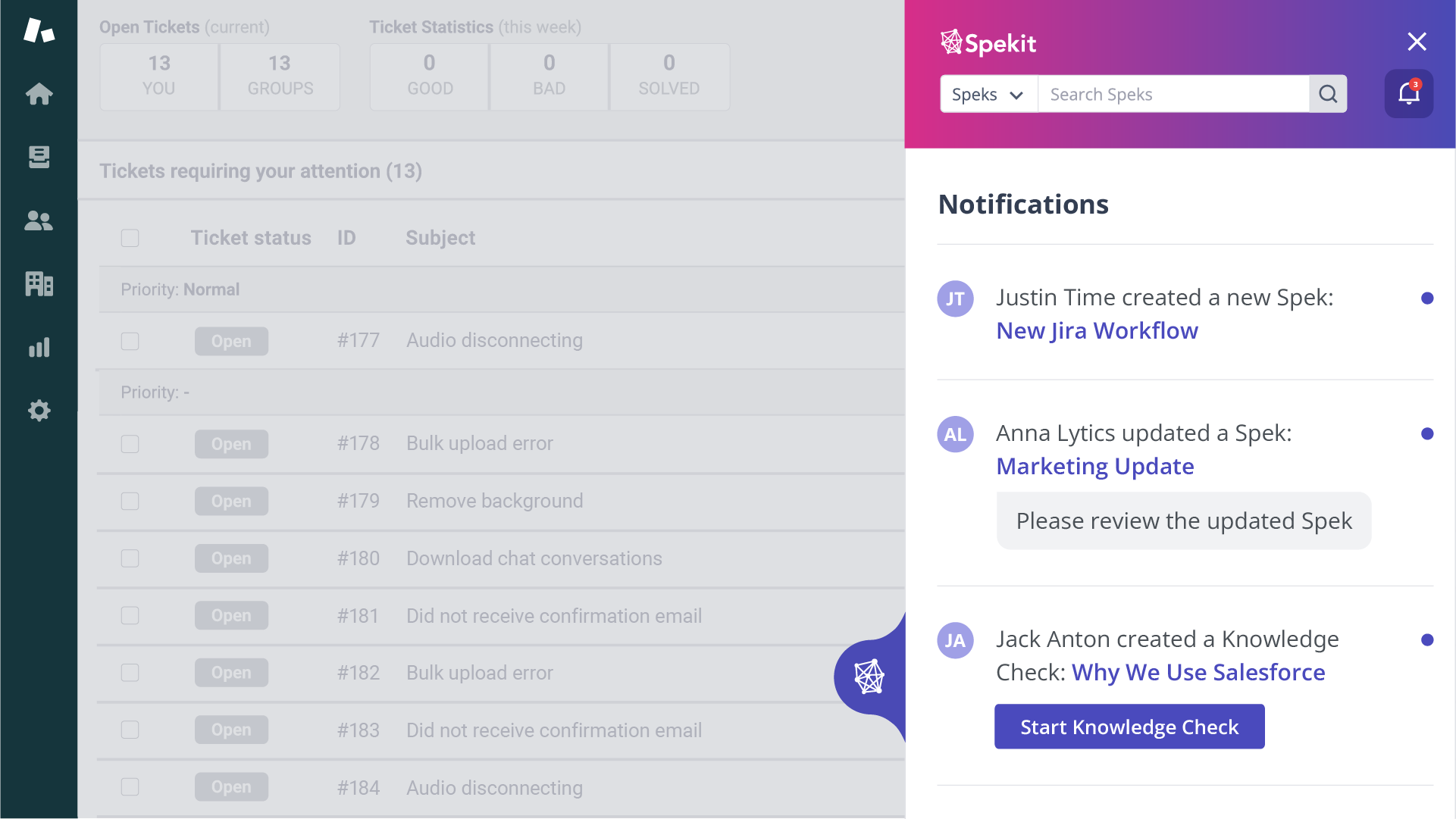 How to read the Notification Center
Now, it's easier than ever to review and act on your Spekit updates.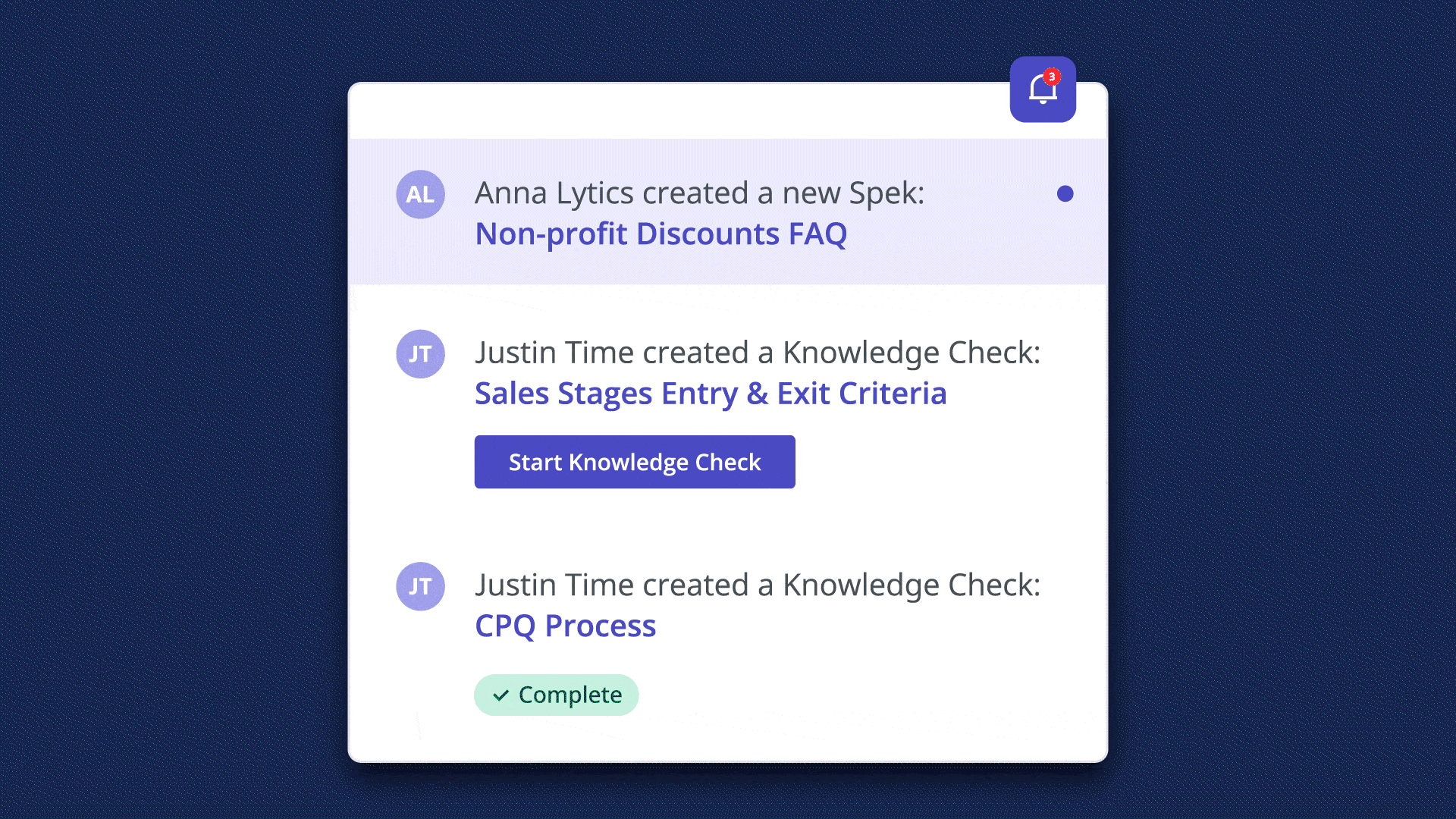 Here is how to review your Spekit Notification Center:
New notifications: Notifications you haven't clicked on now have a purple background and dot so you can easily distinguish them from notifications you have already clicked on.
Spek assignments: Users will now get a notification when they're assigned to a Spek as its Expert, prompting them to edit the Spek.
Knowledge Check assignments: Users will now get a notification when they're assigned a Knowledge Check to complete, which they can click on to start the Knowledge Check. After finishing the Knowledge Check, the notification will be marked "Complete."
Spotlight History:

Users can access snoozed or previously reviewed Spotlights directly from the notification center. As long as the Spotlight hasn't expired, you'll be able to bring up the Spotlight by clicking on the notification. If the Spotlight has expired, you'll still be able to see the old notification, but you won't be able to open the Spotlight.
How to send Notifications
1.) When creating or editing a Spek, scroll down to the bottom section and select the checkbox next to Notify my team.
2.) You can choose to add a description to give more context to your Users and send an email to your Team notifying them about this Spek.
3.) Click Save once you've done this.
Creating a Spek: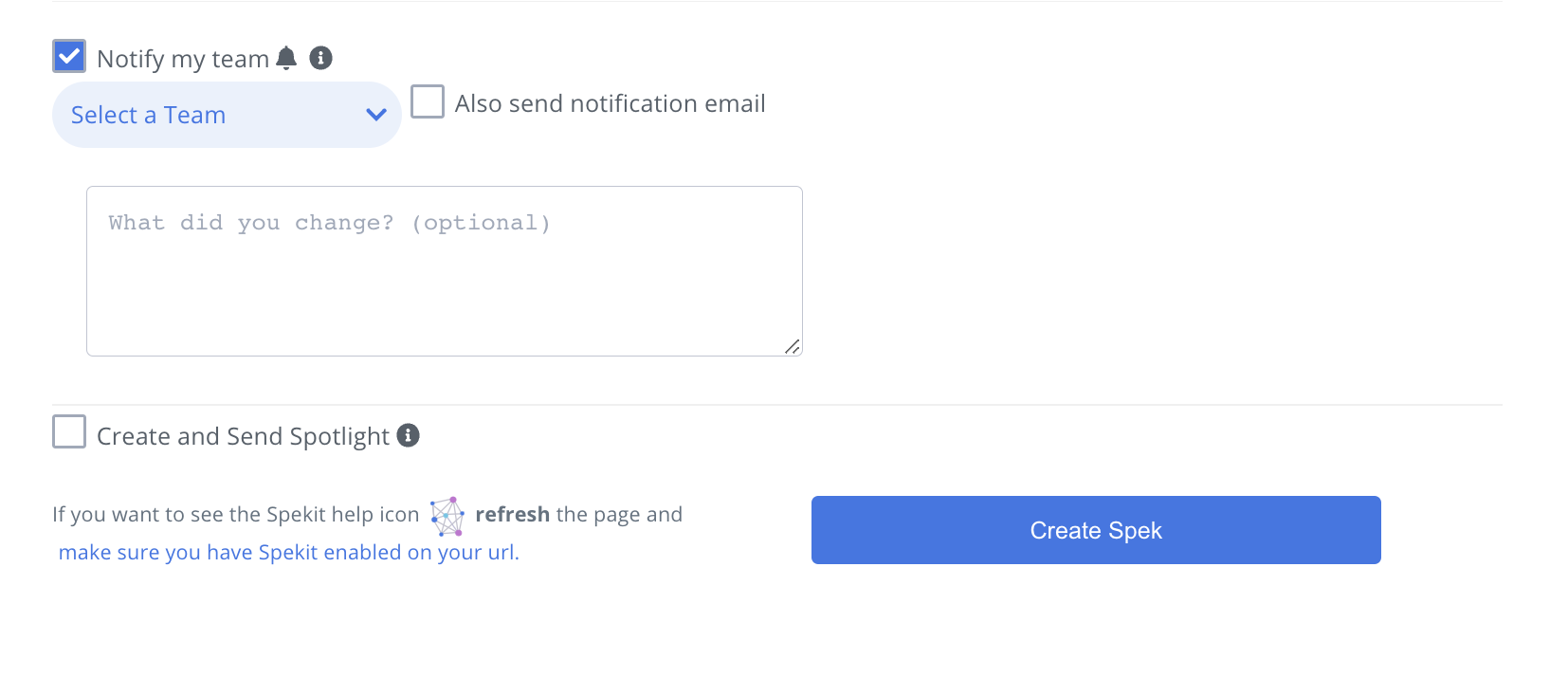 Editing a Spek: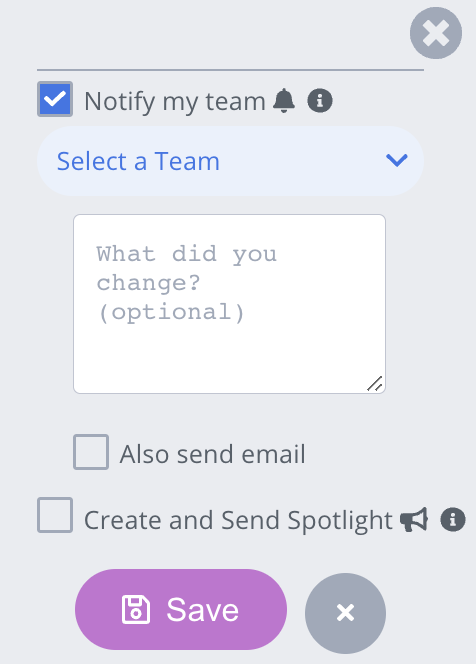 Note: You also can do this from the Spekit Web App when creating and editing the Spek.
How to track who's viewed my Notification
Strengthen your organizational feedback loop through Analytics. Keep track of which updates your Users have viewed and make sure everyone is informed.
To view analytics on Notifications in the main application, click on the Spekit icon in the top left corner. Here's a visual of what the Analytics page looks like.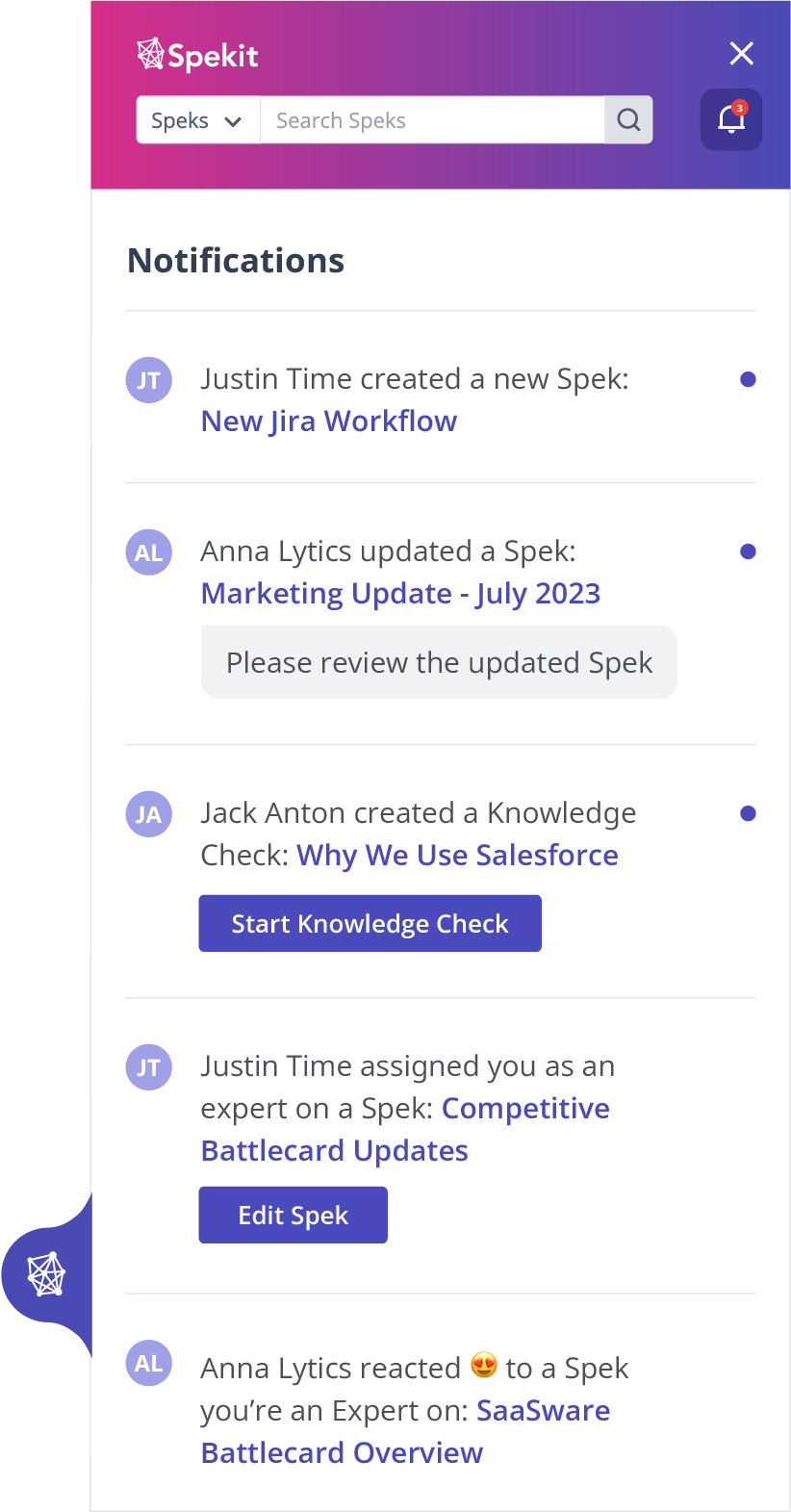 Related Articles