The Toggle Columns feature allows you to select which columns you want to display in your Dictionary. This includes all the custom metadata columns that have been created.
Only an Account Admin can create Custom Metadata Columns. As a Team Admin, Expert and Viewer in Spekit, you can choose which columns you want to display in the Dictionary view. This is helpful when you want to display all the information related to your documentation such as API integrations or Jira tickets, in a tabular format.
To display Custom Columns in Spekit:
1. To view the columns available for display, click on the Toggle Columns tab.

2. From the drop-down menu select the columns you want to display by clicking on the checkbox.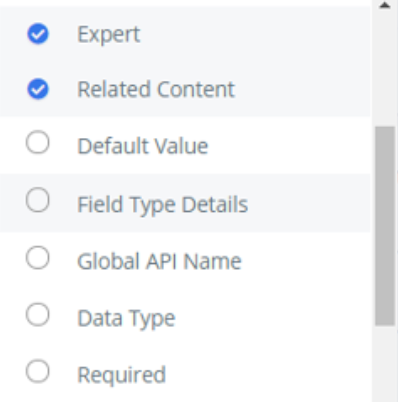 3. The columns you select will appear as shown below such as the definition, expert, page layout, developer notes, etc.