Learn about Spekit's content linking feature.
How to link to a Spek
It's now easier than ever to link out to other Speks.
1.) Open a Spek.
2.) Type the # symbol.
3.) Type a minimum of 3 characters for results to start appearing.
4.) Select the Spek you would like to link to.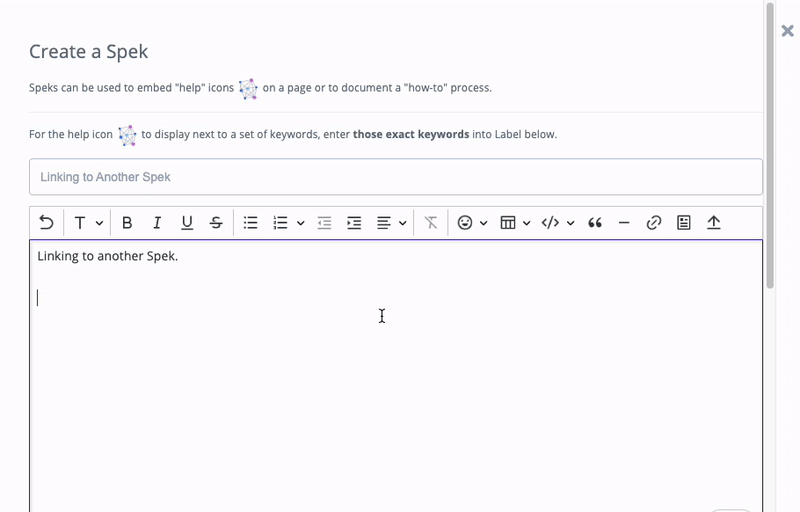 How to delete a link to a Spek
1.) Open a Spek.
2.) Click next to the linked Spek.
3.) Backspace to delete the link.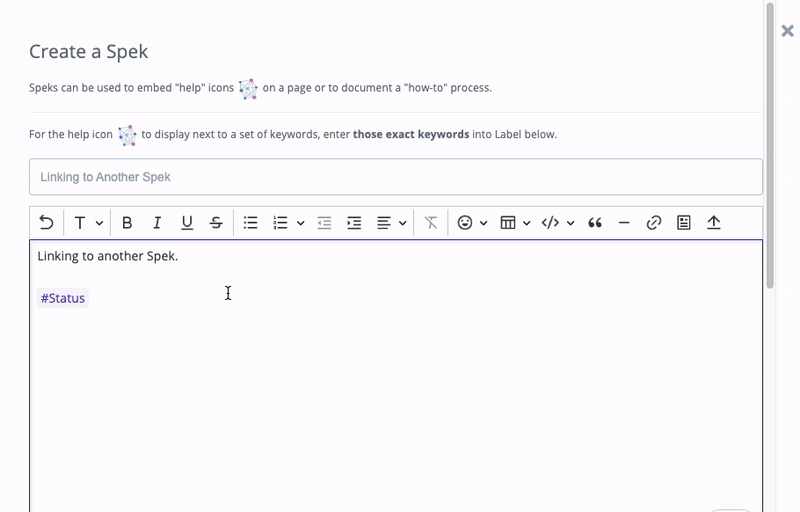 What happens if the name of the Spek changes?
If a Spek is linked and the Spek name changes at any point, the link will remain unbroken and still work. However, the displayed name of that Spek that you originally linked will remain the same.
The displayed link name won't automatically update if that Spek title is changed.