In this article, you will find
New Features
Spek Content Linking
RELEASED: AUGUST 4, 2023
Easily link to other Speks with our new shortcut!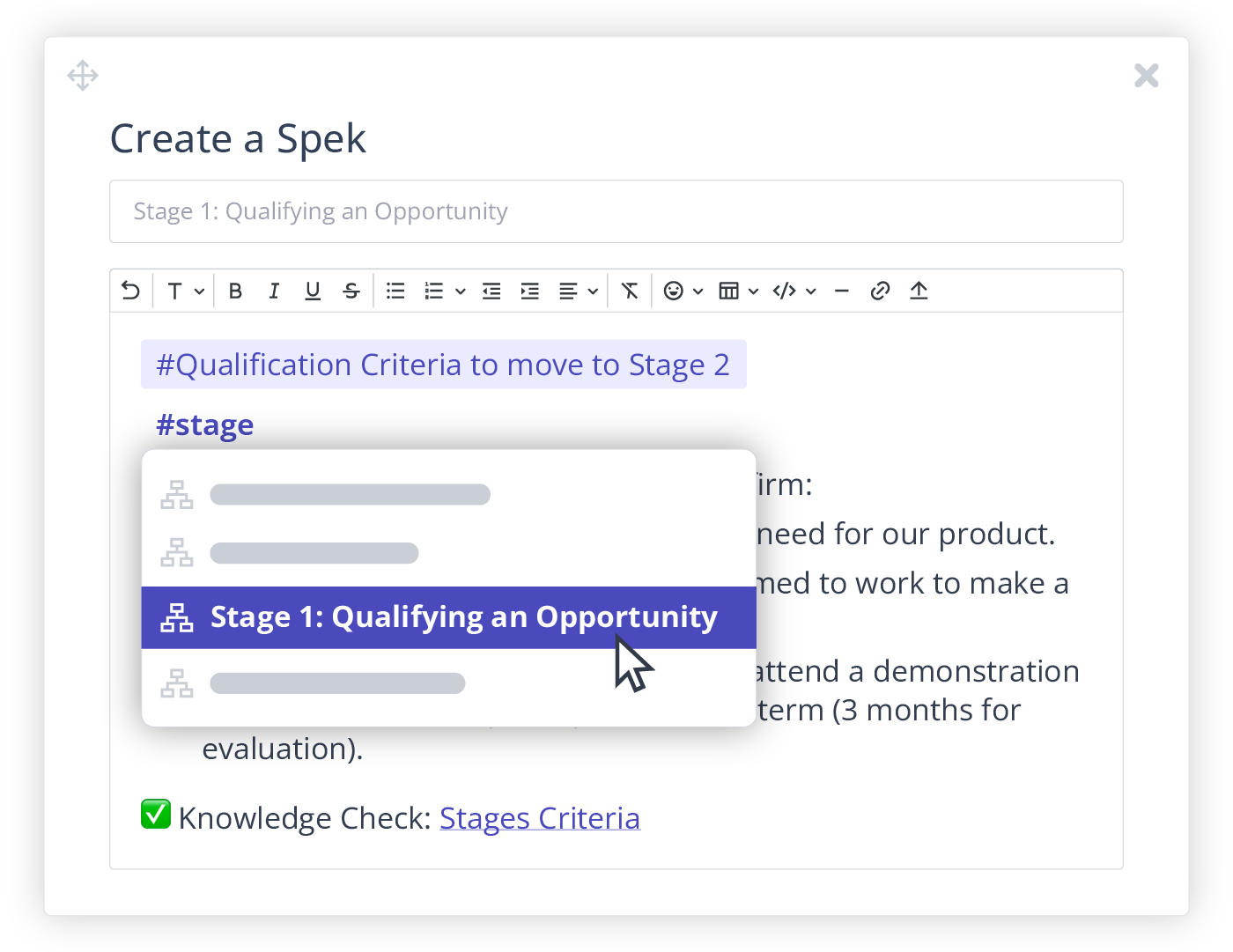 It's now easier than ever to link out to other Speks. When editing a Spek, simply type # followed by at least 3 letters from the Spek's title.
Click here to learn more about Spek Content Linking.
Bulk User Uploads
RELEASED: AUGUST 11, 2023
Admins are now able to provision users before they roll out Spekit! They can go in and assign users to the correct teams, and set them up in Spekit before they log in.
Click here to learn more about inviting Users to Spekit.
Enhancements
Notification Improvements
RELEASED: AUGUST 3, 2023
Our product team has been hard at work making improvements to the Spekit Chrome Extension's notification center. We're excited to share that the first iteration of the new notification improvements are now live.
In addition to a sleeker look and feel, we improved the content of Spekit notifications, making it easier to quickly see when someone reacts to a Spek, who reacted to a Spek (and how), and when you're assigned to a Spek as an Expert.
Click here to learn about Spekit notifications.
Additional Notification Improvements
RELEASED: AUGUST 21, 2023
We've just introduced two exciting improvements to our notification system. First, we've added a vibrant purple background to notifications. This way, you can easily spot which notifications you haven't seen yet, making it simpler to differentiate between those you've viewed and those you've clicked on.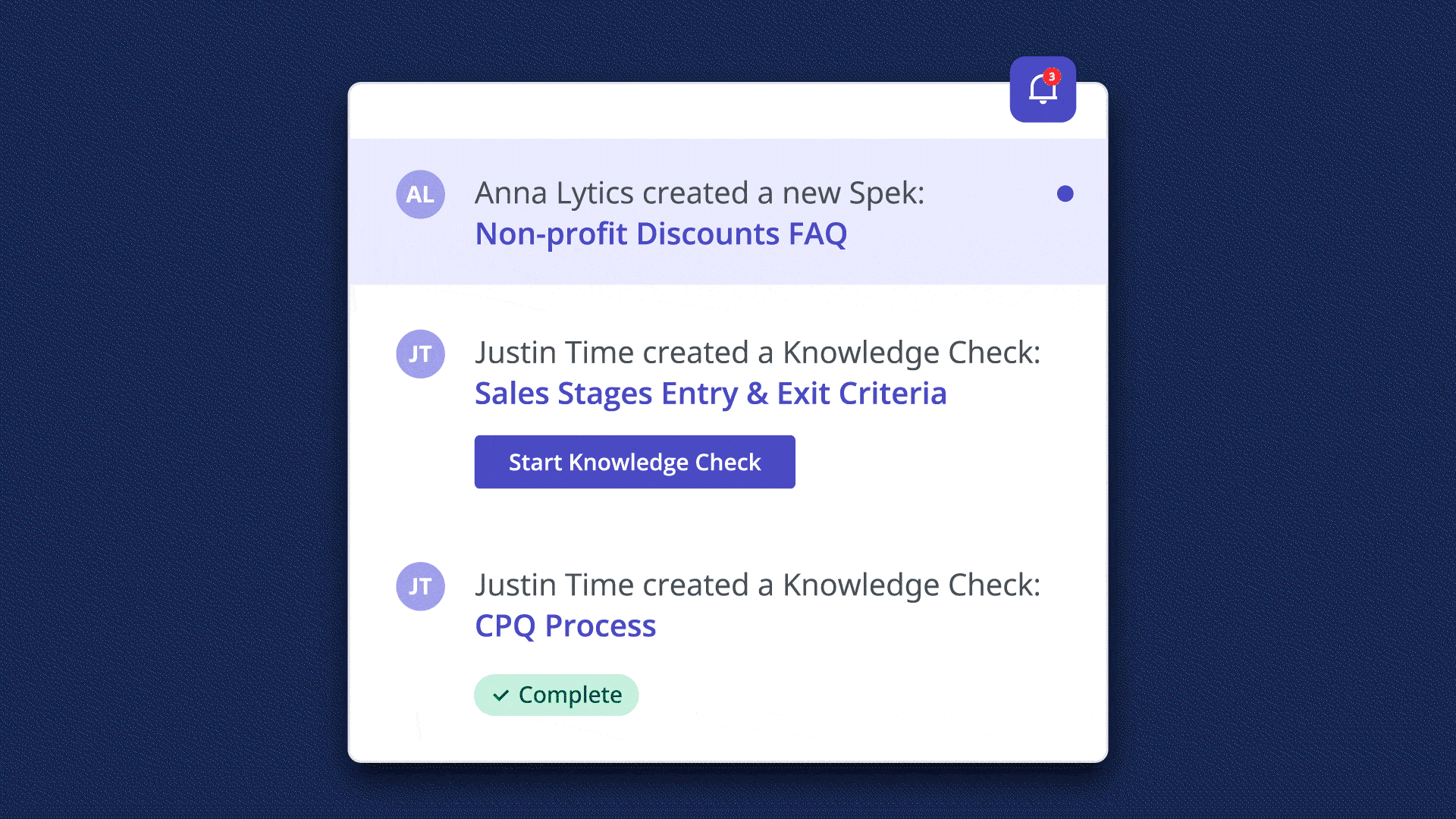 Secondly, we've made it more convenient for administrators by grouping reactions together. This enhancement will help you quickly identify the most recent reactions from your users.
Bug Fixes
Visible Unassigned Topic: We've resolved a bug where users who weren't assigned Topics could see unassigned Topics.
Spotlight Preview Images: We've resolved a bug where preview images for Spotlights didn't match the final result.
Spotlight Targetting: We've resolved a bug where Account Admins were getting all Spotlights regardless of what team the Spotlight was assigned to.