What is the Content Library?
Spekit customers don't have to start from scratch, we have a ton of existing content ready to get you started! Content templates are prebuilt training broken up into easy and digestible Topics and Speks on key tools and processes. All Spekit customers have access to our Content Library which hosts our content templates.
The content available ranges from Getting Started Guides, Best Practices, Templates, Processes, Terminology, and so much more! We have Topics not only for Spekit but all sorts of platforms, such as Salesforce, Outreach, LinkedIn Sales Navigator, ZoomInfo, Clari, etc.
All available content templates are live in the Content Library.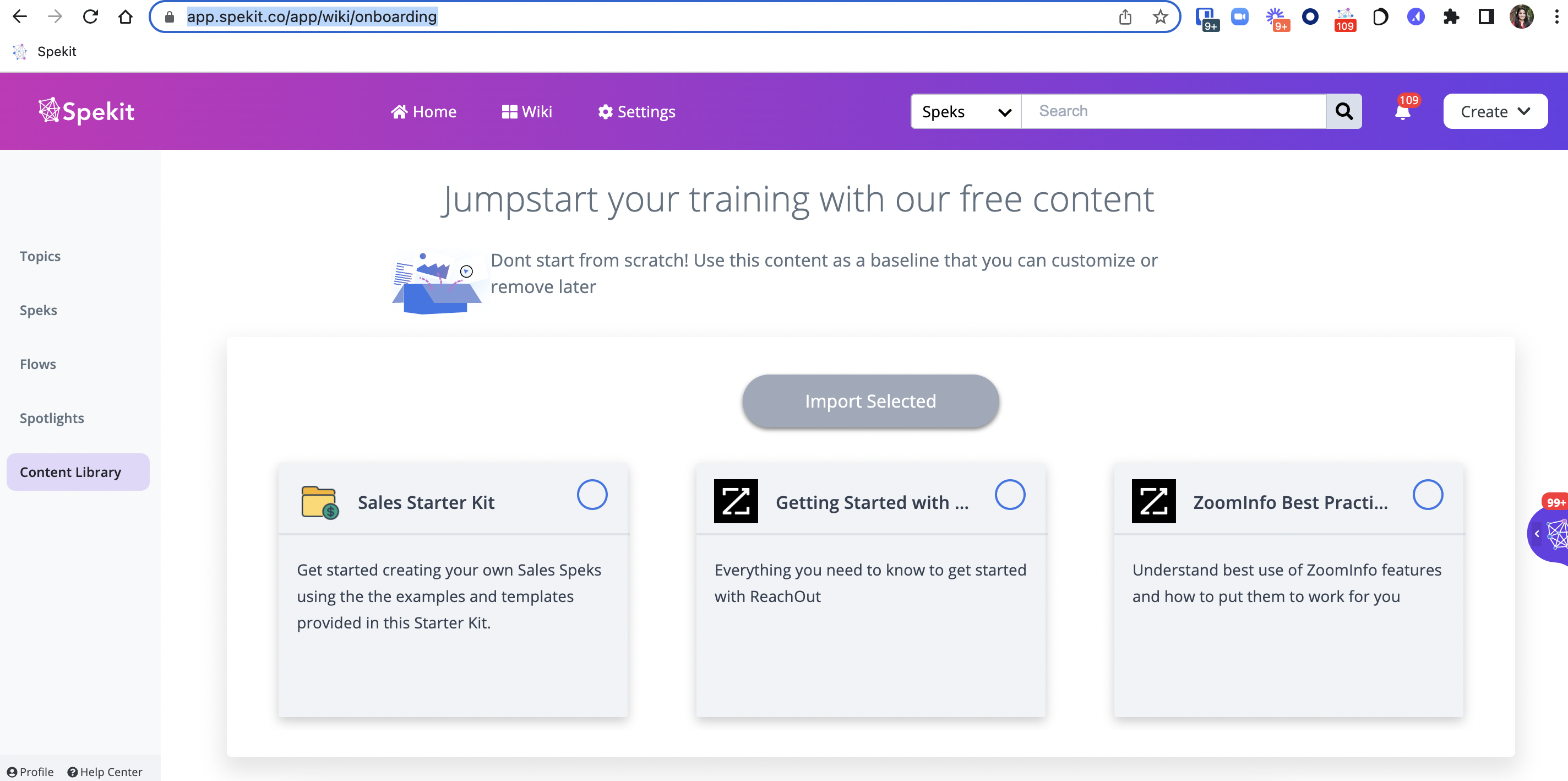 The Spekit content template Content Library is continuing to grow, so it is a good idea to check in to see if there is any new content that interests you!
💡 TIP: We suggest personalizing the Speks within content templates to ensure the content is accurate for your organization.
How do I access the Content Library?
In Spekit, you can access the Content Library directly from the Spekit Web App.
1.) Open the Spekit Web App.
2.) Click Wiki.
3.) Click Content Library.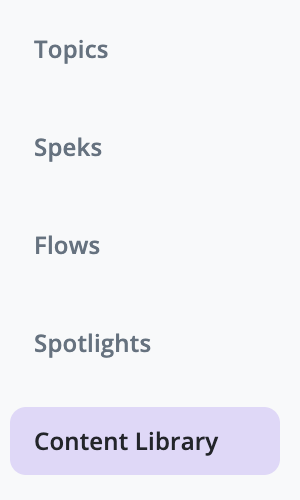 How do I download content templates?
1.) Navigate to the Content Library on the Spekit Web App.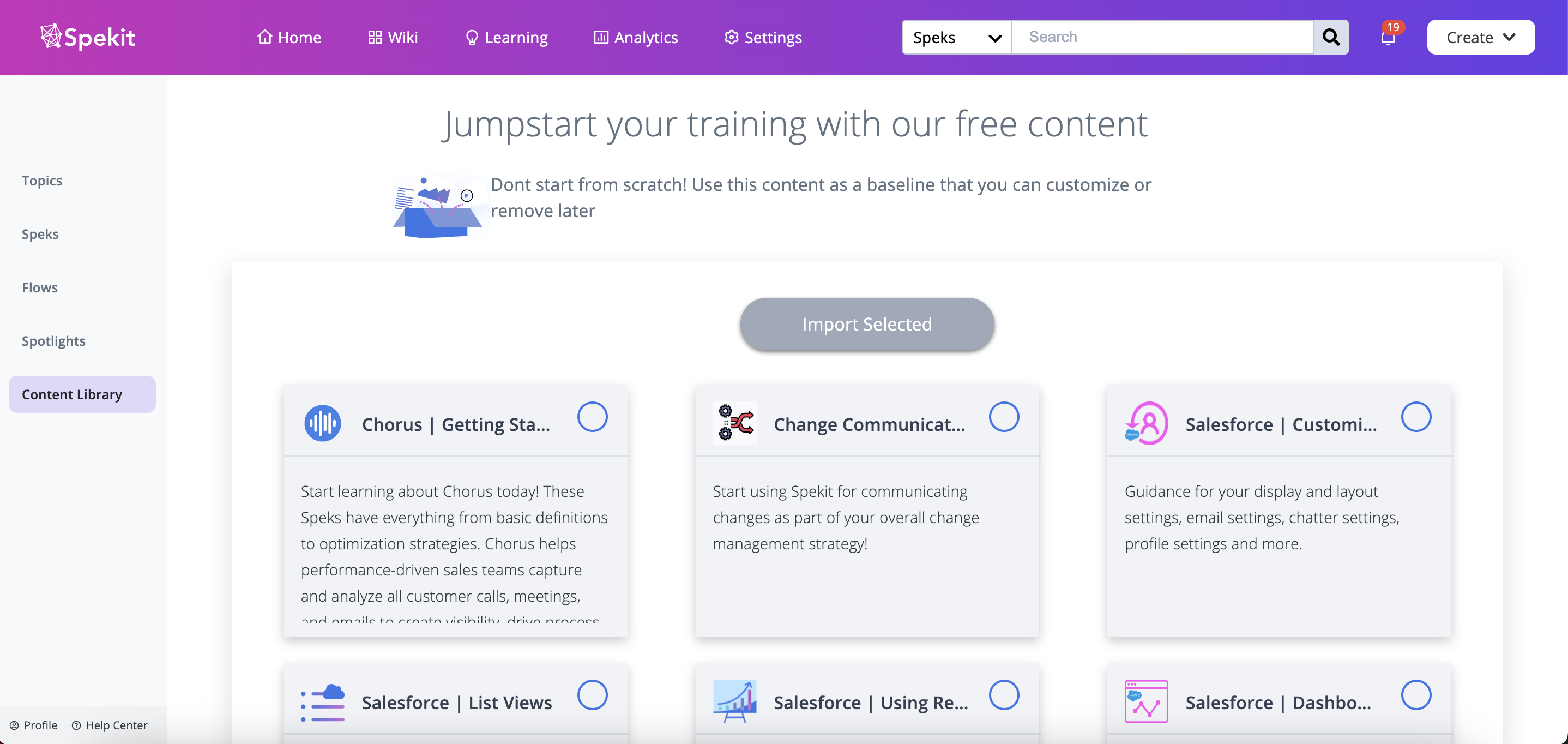 2.) Browse through the available content template Topics.
3.) Select the Topics you would like to download.
4.) Click Import Selected.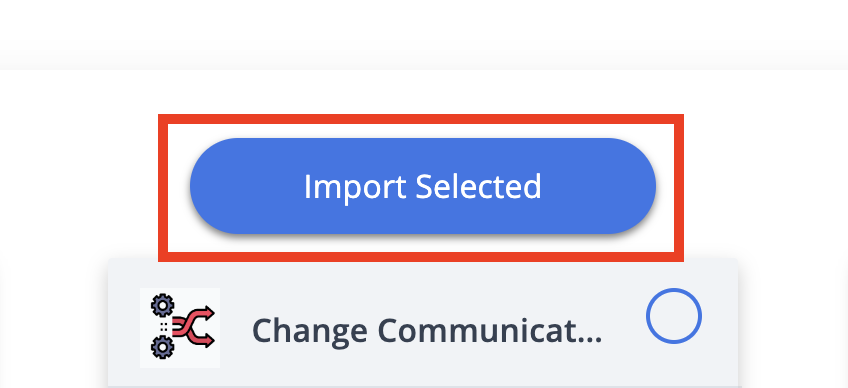 Related Articles: