In this article, you will find
Enhancements
Re-Invite Active Users to Install the Chrome Extension
RELEASED: JUNE 23, 2023
We have launched the ability for Admins to remind Active users to install the Chrome Extension! Before, there was no easy way to send a reminder to users to install the Spekit Chrome Extension, but now all you have to do is follow a few steps!
Click here to learn how to re-invite active users to install the Chrome Extension.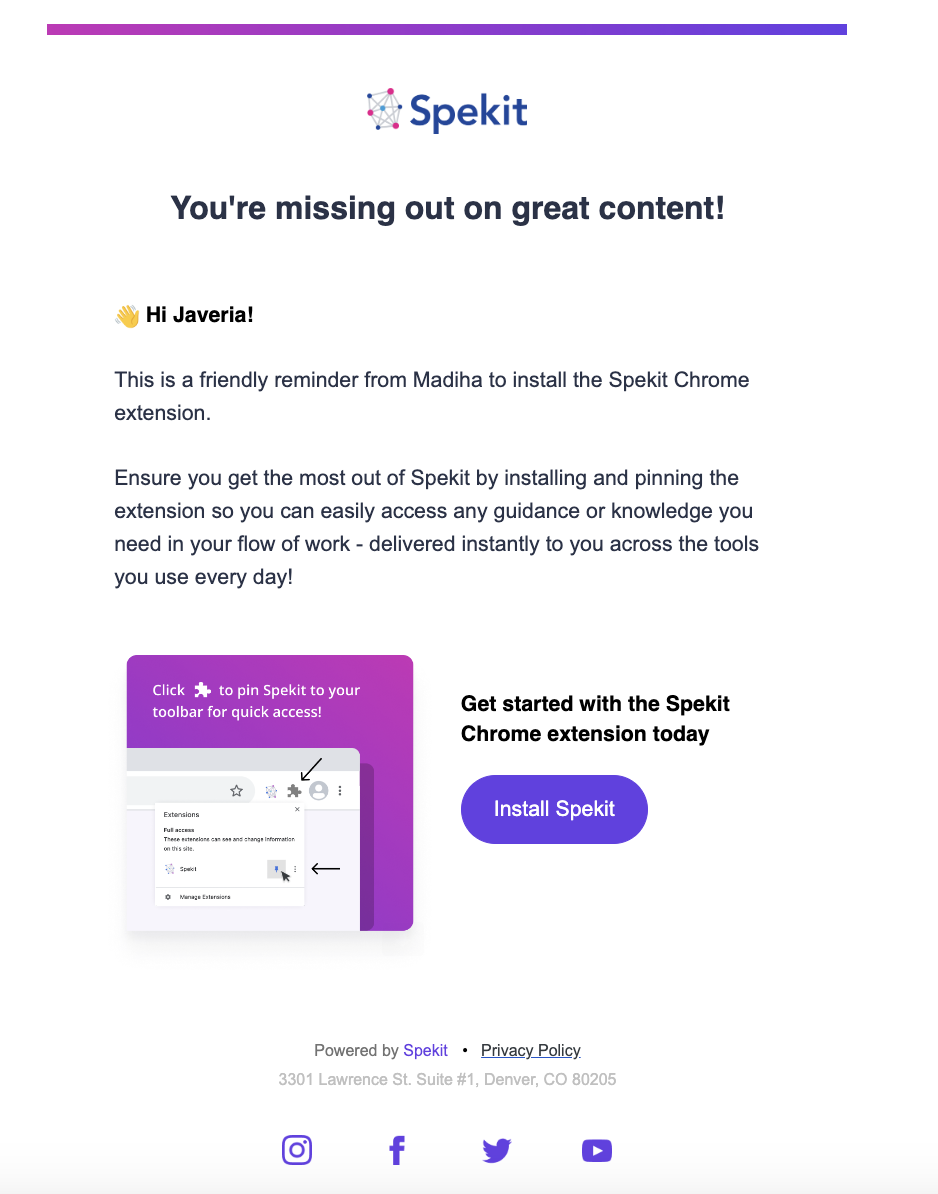 New Rich Text Editor
RELEASED: JUNE 12, 2023
This fabulous new feature gives you more control and greater flexibility, making it even easier and faster to create and edit Speks.
With Spekit's new rich text editor, you can:
More easily copy/paste text, visuals, and more from any document or website

Enjoy enhanced file embedding capabilities

Use new inline formatting options to resize and align images - and more!
To learn more about the new rich text editor, click here.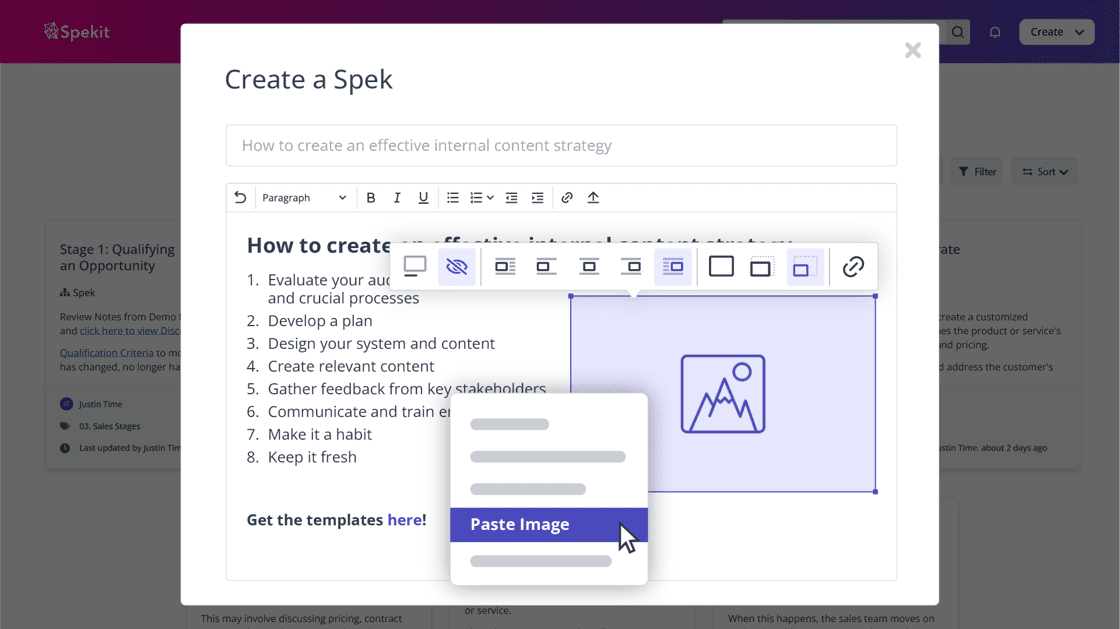 Spek Interactions Table
RELEASED: JUNE 1, 2023
Admins can now easily see how users are engaging with their Speks with the Spek Interactions table on the Spek Management Dashboard.
Reactions allow anyone on your Team to give a simple sentiment response. From this table, content creators can quickly improve (or celebrate!) content. Click here to learn more about the Spek Interactions table.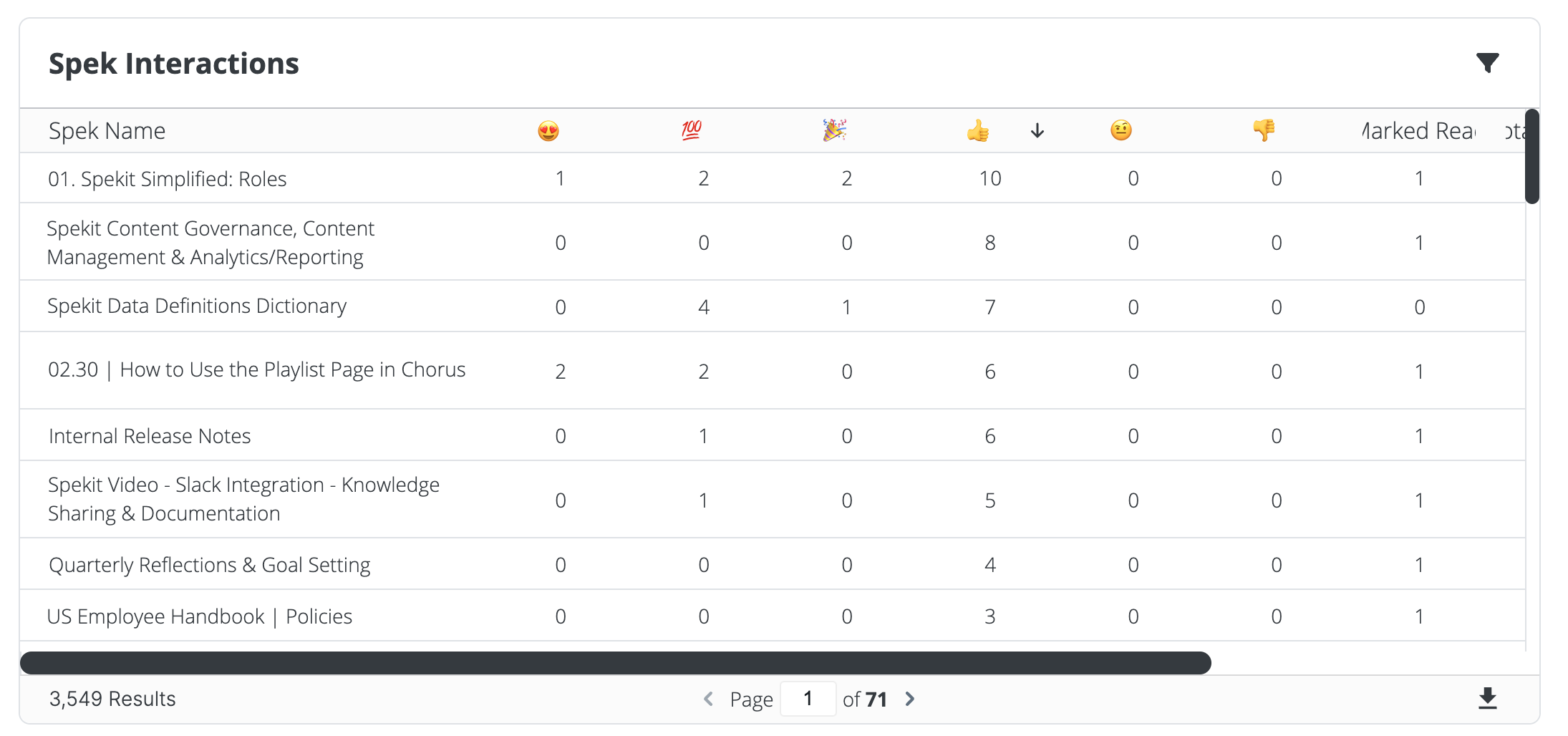 Bug Fixes
Chrome Extension Install Status: We've resolved a bug impacting the accuracy of the Chrome Extension install status on the Manage Users page.
Notification Email: The notification emails for Create a Spek and Update a Spek have been updated and now align with the Spekit design system.