In this article, you will find
New Features
Flows Dashboards
RELEASED: MAY 15, 2023
You can now get a high-level overview of Flow creation and publication, centralize performance metrics for all Flows, and drill down into individual Flows to easily identify friction points. No more manually going through each one of your Flows to check analytics!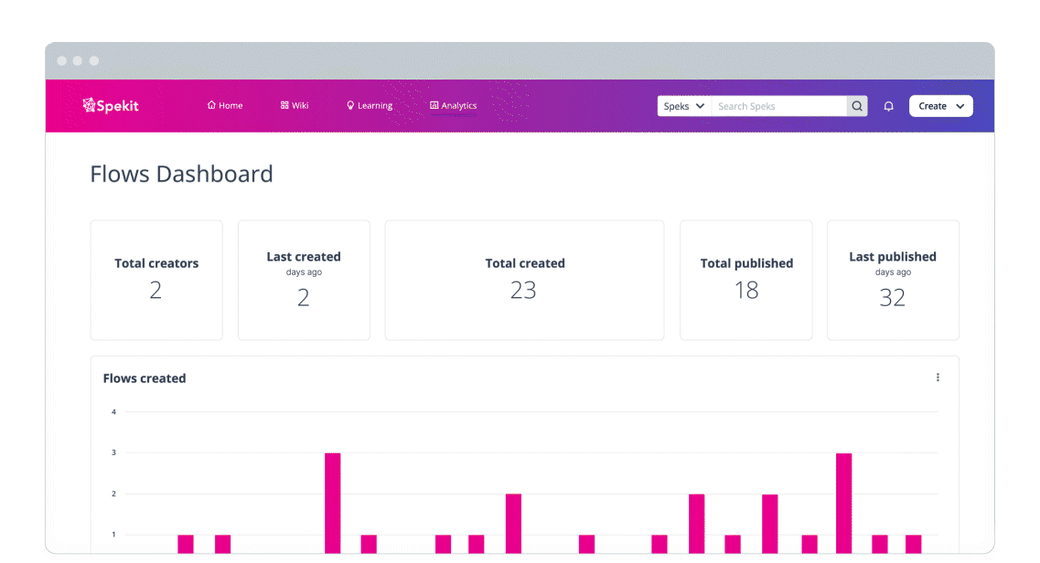 Click here to learn more about the Flows Dashboard.
Enhancements
New Feedback Method for Viewers
RELEASED: MAY 24, 2023
Viewers can now submit feedback directly to Spekit by selecting "Report a Problem." This makes it quicker and easier to discover and resolve end-user challenges.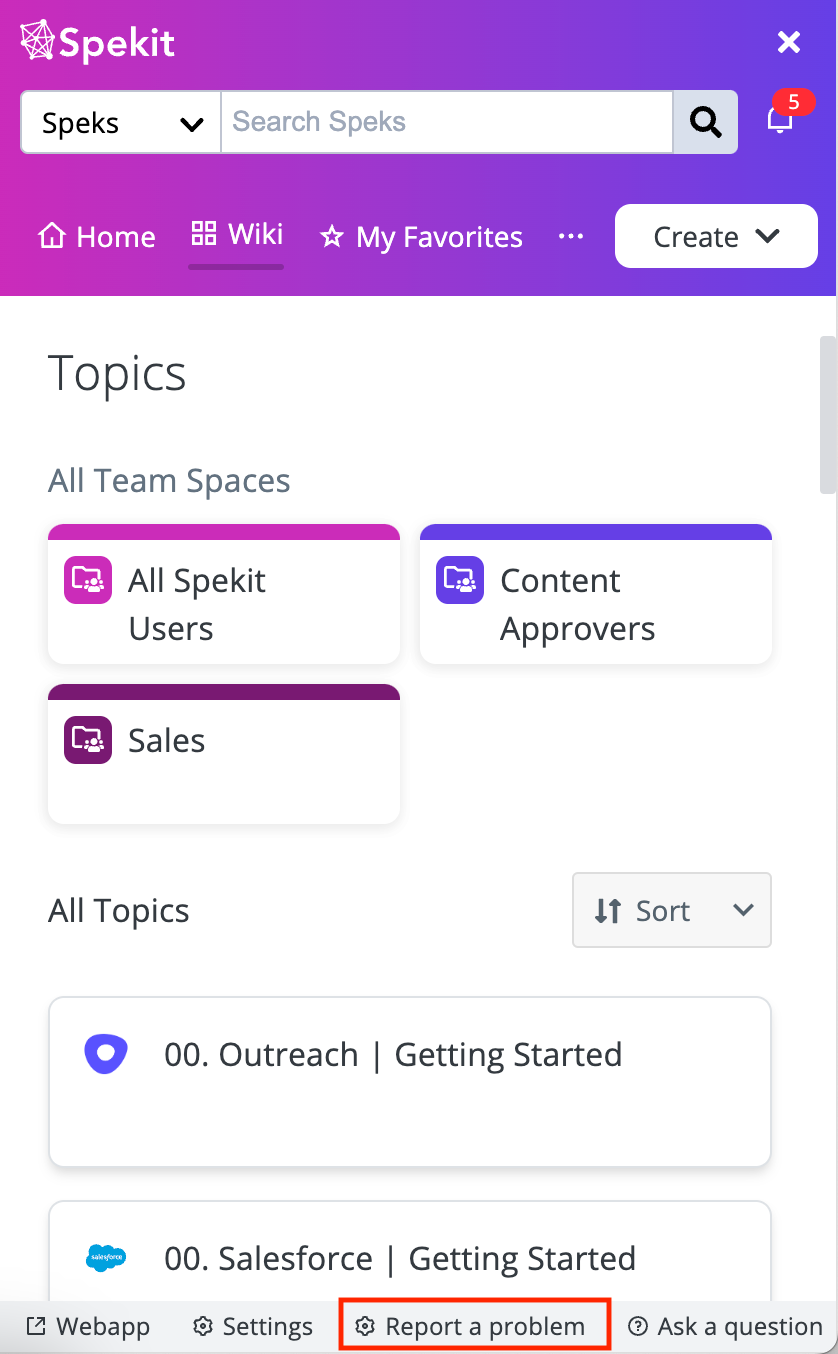 Flows Improvements
RELEASED: MAY 15, 2023
Spekit Flows are step-by-step walkthroughs that guide your employees through products and processes. And even better — they just got an upgrade!
Spekit Flows are code-free, step-by-step walkthroughs that:
Guide employees through new tools and processes

Drive adoption of, scale enablement for and reinforce best practices

Help you maximize the return on your software investments
Our improved Flows capability is easier to use and more reliable for both creators and viewers. It's now more intuitive and flexible to create Flows, with easier element selection, updated step types, and new in-the-moment editing capabilities.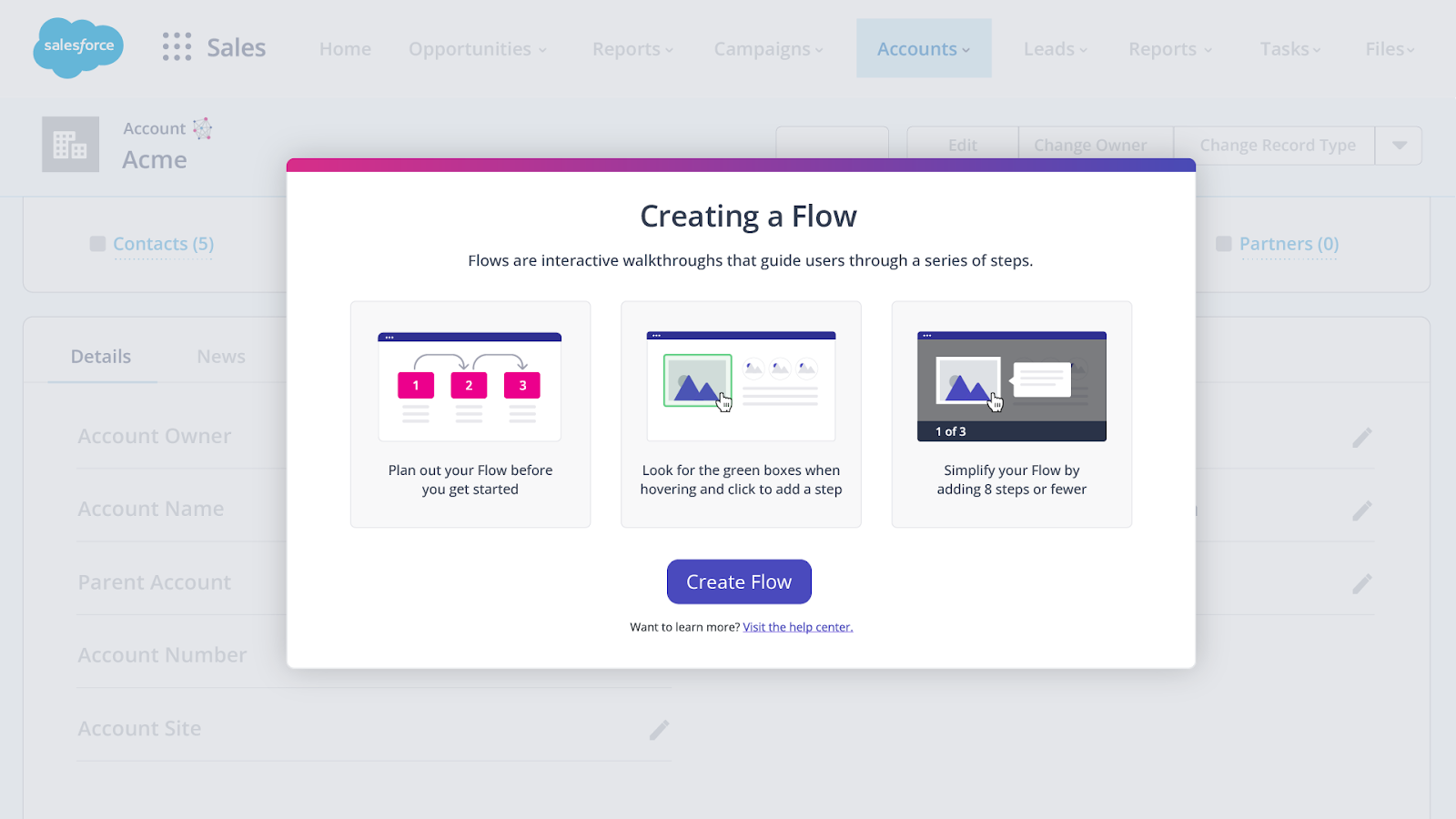 Click here to learn more about the new Flow creation process.
Updated Sidebar Login
RELEASED: MAY 3, 2023
We've updated the UI of the login on the Sidebar. When logging on to the Spekit sidebar, users will have an experience more aligned with the Spekit design system.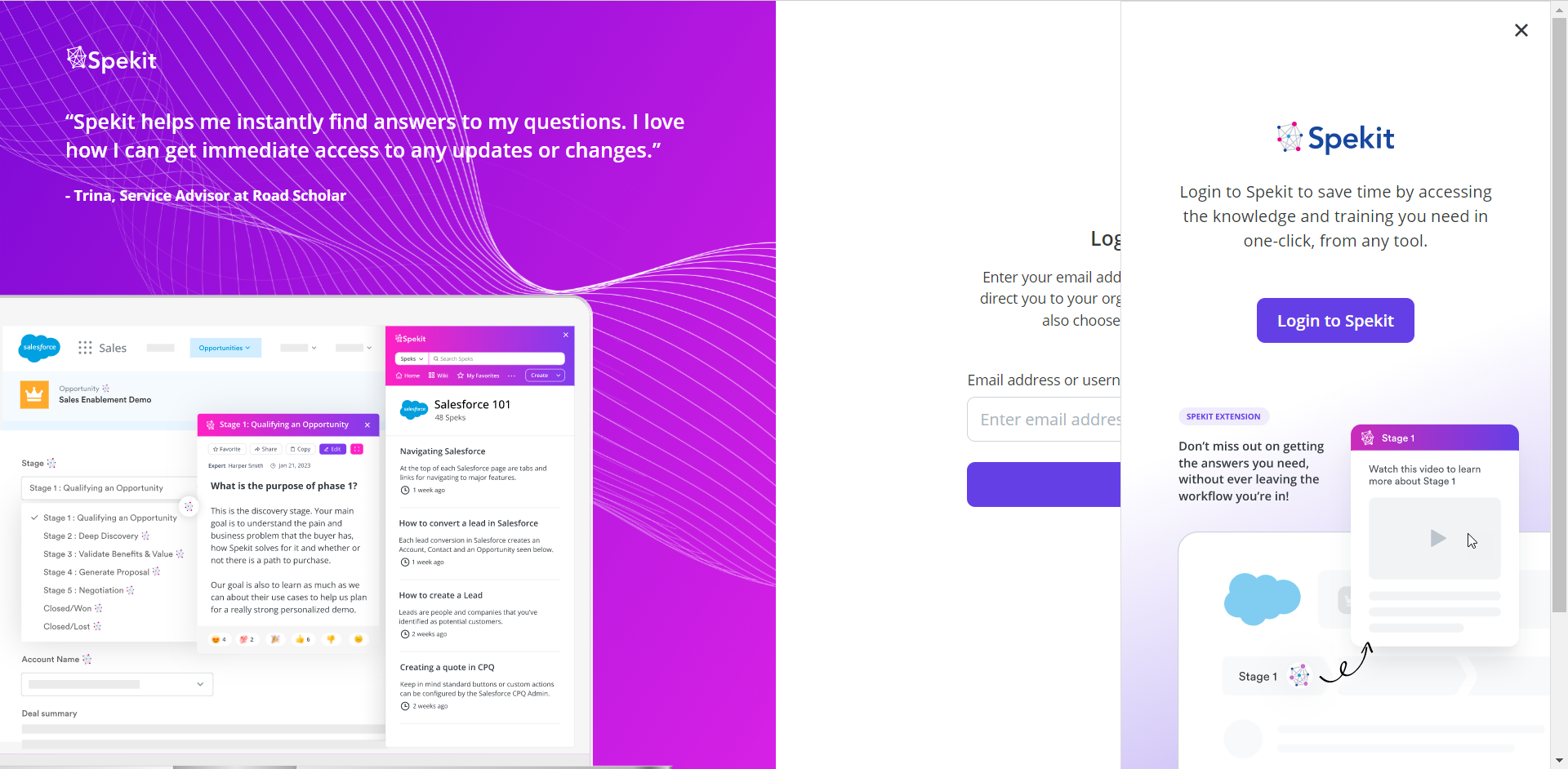 Bug Fixes
Excel Export: We've resolved an issue that impacted exporting data.
Button Accessibility Improvements: All buttons now have focus states and align with the Spekit design system.
Spekit Notification Emails: W

e resolved the issue with inconsistent Spekit notification emails.

Saving "show help text on hover" settings: We fixed a bug that prevented "Show help text on hover" settings from saving.